Friday, 05/03/2021
Graduation Year : 1994 (ΜΒΑ) 
General Manager, IQVIA
Nikos' LinkedIn profile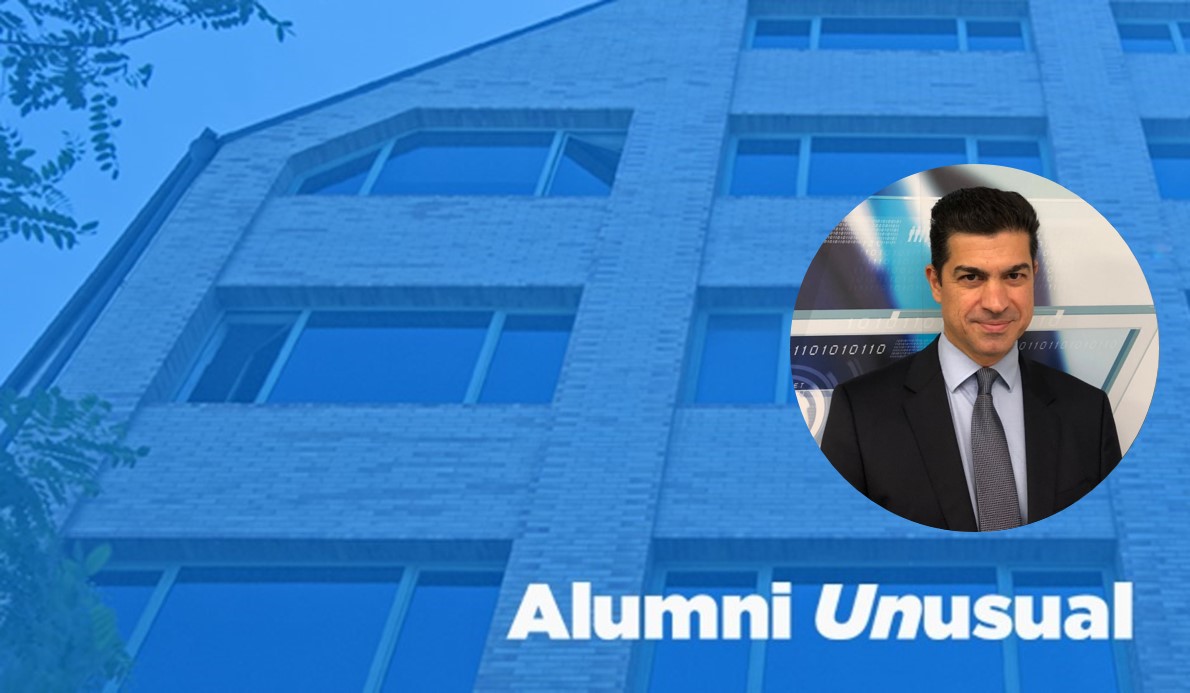 Looking back on your career, what was the most important decision you made (or did not make) regarding your career path?
To go to work in Italy. It gave me a big push in professional growth and personal development.
What do you believe recent graduates should keep in mind as they start out their careers?
Give more than what is expected from you. Be curious.
What made you choose Alba for your graduate studies?
It was just Alba 2, and it was not well known at that time! It seemed the most solid option for an MBA in Greece and the starting date suited me perfectly, while Rotterdam BS, where I had also been accepted, was starting much earlier and I could not go. 
Share with us your fondest memory while studying at Alba.
The friends I made in the first day: we became "koumbaroi" with some and we are still very well connected with all of them.
PROUST QUESTIONNAIRE
What is your greatest fear? Not be able to breath 
Which historical figure do you most identify with? Pericles
Which living person do you most admire? Bezos 
What is the trait you most deplore in yourself? Losing my temper
What is the trait you most deplore in others? Ingratitude
What is your greatest extravagance? Time for family, friends & reading
What is your favorite journey? Peru 
On what occasion do you lie? To avoid things becoming worse
What is your greatest regret? Not having given more happiness to beloved people 
What or who is the greatest love of your life? My children 
When and where were you happiest? When I improve the life of others
Which talent would you most like to have? Write music
What is your current state of mind? Alert 
If you could change one thing about yourself, what would it be? Be more calm, in some cases 
If you could change one thing about your family, what would it be? Spend more time together in nature
What do you consider your greatest achievement? 1 st Raising our children. 2nd Having transformed the company I currently work for. 
What is your most treasured possession? Memories of successes & happiness 
Where would you like to live? If not Greece, then Spain/Italy 
What is your favorite occupation? Innovator / Scientific researcher
What is your most marked characteristic? 1 st Gaining people's trust by being genuinely curious about them. 2 nd Continuously creating new ideas. 
What do you most value in your friends? Support 
What are your favorite names? Filippos, Koralia 
What is your motto? Be better