Thursday, 24/06/2021
Graduation Year : 2002 (ΜΒΑ)
CEO at Tesla Trading, FMCG & Home Appliances
Christos' LinkedIn profile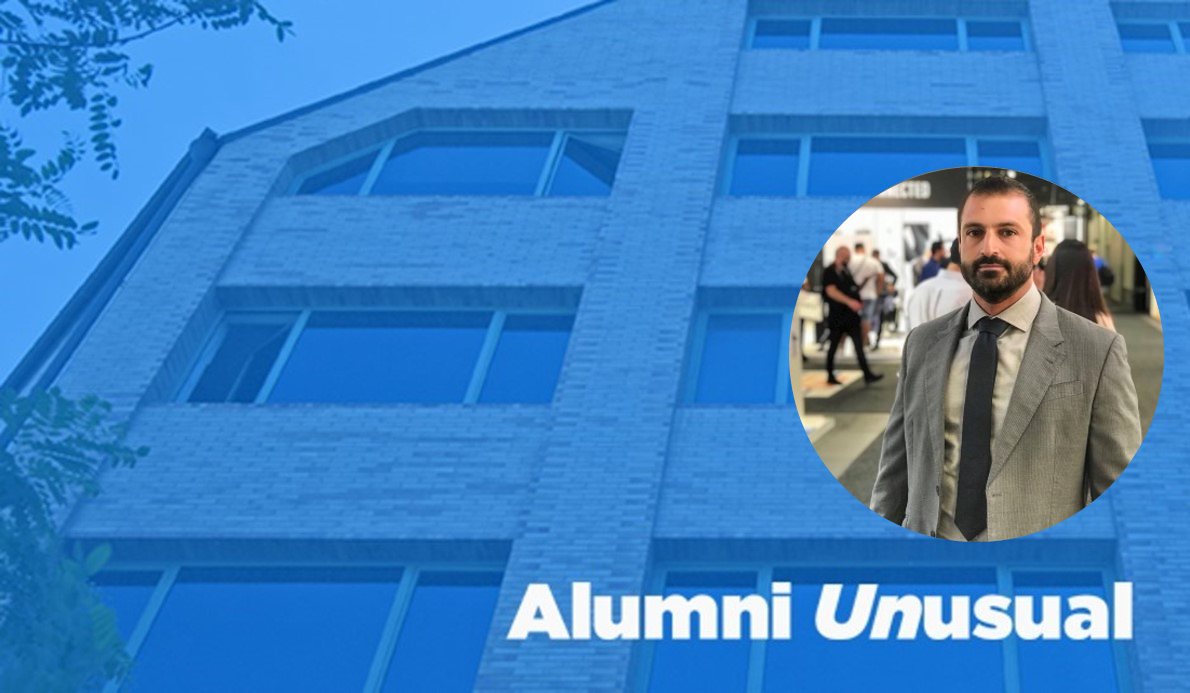 Looking back on your career, what was the most important decision you made (or didn't make) regarding your career path?
The most important decision I have ever made was to accept to work in various departments such as International sales, sourcing, and operation management which gave me a lot of exposure to international markets, and a well-rounded experience. This helped me have an edge over other candidates for my promotion to C.E.O.
What do you believe recent graduates should keep in mind as they start out their careers?
I believe that they should keep an open mind to all the opportunities they come across.  They should be prepared to put all the effort that others are not willing to put so that they succeed and excel in their careers.
 What made you choose ALBA for your graduate studies?
Before I chose ALBA, I did an extensive research about several universities I had in mind.  When I read about the faculty and the achievements of the university and the caliber of the students and Alumni, in addition to my soft spot for Greece, I did not think twice.
 Share with us your fondest memory while studying at Alba.
In general, studying at ALBA was a very rewarding experience on all levels, but I really am fond of the Entrepreneurship classes and especially the simulation.  I also cannot forget the times that we used to spend in the study area where we felt like one family.
PROUST QUESTIONNAIRE
What is your greatest fear? Oppression, I do not like to see injustice or oppression. I always stand by oppressed people and try to help the weak not to be bullied.
Which historical figure do you most identify with? Leonidas of Sparta
Which living person do you most admire? I admire Elon Musk's entrepreneurial spirit.
What is the trait you most deplore in yourself? My straightforwardness.
What is the trait you most deplore in others? Dishonesty
What is your greatest extravagance? Buying a Maserati!
What is your favorite journey? When I first traveled to the Far East.
On what occasion do you lie? People who know me know that I am very clear and straightforward person.
What is your greatest regret? That I could not spend enough time with my late grandmother.
What or who is the greatest love of your life? My family.
When and where were you happiest? I am always happy when I'm in Greece.
Which talent would you most like to have? I would like to learn sailing to be able to sail the Aegean.
What is your current state of mind? Optimistic
If you could change one thing about yourself, what would it be? I would like to be less straightforward.
If you could change one thing about your family, what would it be? I think that we should not ponder about this question rather than learn to love our family as it is.
What do you consider your greatest achievement? Never having recorded a regress in performance since I started my career.
What is your most treasured possession? My family's love.
Where would you like to live? Greece
What is your favorite occupation? I enjoy my job.
What is your most marked characteristic? Perseverance
What do you most value in your friends? Chivalry, Sincerity
What are your favorite names? Kostas, Leonidas, Alexia, Ariana
What is your motto? It always seems impossible until it's done.