Friday, September 16, 2022
Job posting
Alba Graduate Business School is looking to employ, with a full-time fixed term contract, a junior level researcher in the framework of the research project FIREMAN.
The organization
Alba's mission is to educate visionary leaders of tomorrow who will act as agents of change and help shape the future business world by pushing forward the frontiers of knowledge related to the management of business organizations, while making that knowledge relevant to practitioners. Generating and disseminating knowledge represent our twin objectives.
Alba's Applied Research and Innovation Projects (ARIP) Department promotes research with direct impact to business and society. It contributes to the school's applied research strategy by forming collaborations with the industry and academia, resulting to funds and networks. With participation in more than 40 projects funded from EC programs (Erasmus, Horizon, and other), ARIP has formed research collaborations with top European institutions, universities, research centers and companies. Alba is the scientific coordinator of the annual "Best Workplaces in Greece" competition, which was introduced in Greece by ALBA in 2003.
The project
FIREMAN (Framework for the Identification of Rare Events via MAchine learning and IoT Networks) fireman-project.eu is a European research project funded under the CHIST-ERA scheme. FIREMAN aims to build an architecture with a strong interplay among several research areas, i.e., large-scale data acquisition, big data fusion and big data analytics, towards a highly-integrated cyber-physical system design at all data-processing levels.
The overall objective of FIREMAN is to design, develop and showcase a novel big-data based framework that encompasses all steps from sensing and data acquisition to statistical analysis and operational decisions, to accurately identify, detect, forecast and prevent rare events in a pre-determined industrial physical process.
The position
As a full member of the research team for the FIREMAN project, the junior researcher's main task will be the study and development of reliable, spectrally and energy efficient transmission techniques for improved wireless connectivity in industrial environments as per the internet-of-things (IoT) paradigm. The main research task will be the study of already developed techniques for IRS (Intelligent Reflecting Surfaces)-assisted relaying in this context, using Time Division Multiple Access (TDMA), with emphasis on spectral & energy efficiency, as well as, extensions of these techniques that will incorporate reliability in the same context.
The junior researcher will be employed full time, initially for a period of three months. The starting date of the contract will be October 1st, 2022.
The individual
The successful candidate should have a strong theoretical background (preferably at the post-graduate level) in the field of electronic or electrical engineering, or physical sciences. Previous research experience will be an asset.
Required skills/ qualifications:
A good undergraduate degree in electronic or electrical engineering, or a physical sciences subject (a postgraduate Master's degree or equivalent will be considered an asset).
Excellent written and verbal communication, including presentation skills.
Highly proficient English language skills.
Excellent organizational skills, attention to detail and the ability to meet deadlines.
Ability to think logically, create solutions and make informed decisions.
Developed communication skills and willingness to work collaboratively in a research environment.
A strong commitment to own continuous professional development.
Ability to travel and work across Europe.
Procedure/ communication
Interested to be considered for the role? Please submit your full CV and cover letter explaining your interest for the position until Tuesday, September 27, 2022, at [email protected] and [email protected]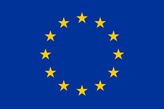 FIREMAN has received funding from CHIST-ERA (call 2017) program through the following national foundations: Academy of Finland (n. 326270, n. 326301), Irish Research Council, Spanish National foundation (PCI2019-103780), and the Greek General Secretariat for Research and Innovation (MIS. 5068885/ DEC. 119640)