Tuesday, 09/05/2017
Graduation Year: 2004 (MSc in SHRM 1)
HR Director at Elais Unilever Hellas
LinkedIn Profile here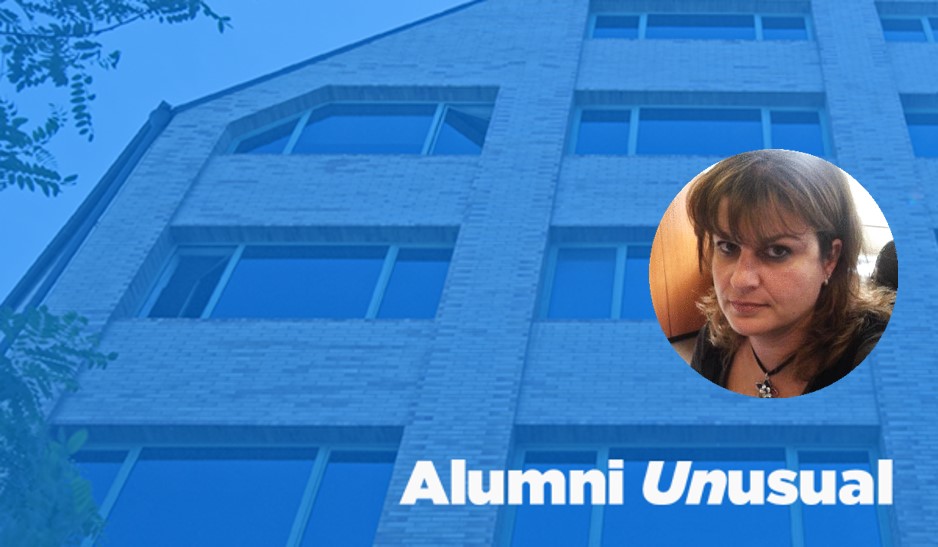 Looking back on your career, what was the most important decision you made (or didn't make) regarding your career path?
Looking back, the most important decision I made, was to shift my career from engineering to HR. Actually, that was the moment that ALBA came in the picture, supporting me in building the new capabilities I needed.
What do you believe recent grads should keep in mind as they start out their careers?
They should always keep in mind two points:
that their educational level is of the highest in the labor market and
that they might start their career from a position/company that doesn't seem ideal, but, they should always keep chasing their dreams while getting the best out of every experience along the way.
 What made you choose ALBA for your graduate studies?
My two main criteria for choosing ALBA were the learning curriculum and the top class professors delivering the courses.
Share with us your fondest memory while studying at ALBA.
The fondest memory I have from my days at ALBA was the great conversations and laughs that we had with the team, during working meetings as well as breaks. Despite all our fatigue, collaboration and humor was always there…
PROUST QUESTIONNAIRE
What is your greatest fear?

 

To lose my human dignity
Which historical figure do you most identify with?

 

Albert Einstein
Which living person do you most admire?

 

Indra Nooyi
What is the trait you most deplore in yourself? Impatience
What is the trait you most deplore in others?

 

Lies
What is your greatest extravagance? Vacation to Mauritius island
What is your favorite journey?

 

London
On what occasion do you lie?

 

Never
What is your greatest regret?

 

There is no point in having regrets
What or who is the greatest love of your life?

 

My 3 children
When and where were you happiest?

 

Each time I am in my kid's arms
Which talent would you most like to have?

 

Make animation movies
What is your current state of mind?

 

Worried
If you could change one thing about yourself, what would it be? I would exercise more
If you could change one thing about your family, what would it be?

 

Nothing
What do you consider your greatest achievement?

 

My children
What is your most treasured possession?

 

The ring of my grand mother
Where would you like to live?

 

Italy, UK, USA, Australia….
What is your favorite occupation? Travelling
What is your most marked characteristic?

 

Persistence
What do you most value in your friends?

 

Their honest feedback
What are your favorite names?

 

Danae, Olia and George
What is your motto?

 

There are always many solutions to a problem