Friday, 06/07/2018
Graduation Year: 2001 (MBA )
COO, Apivita
LinkedIn profile here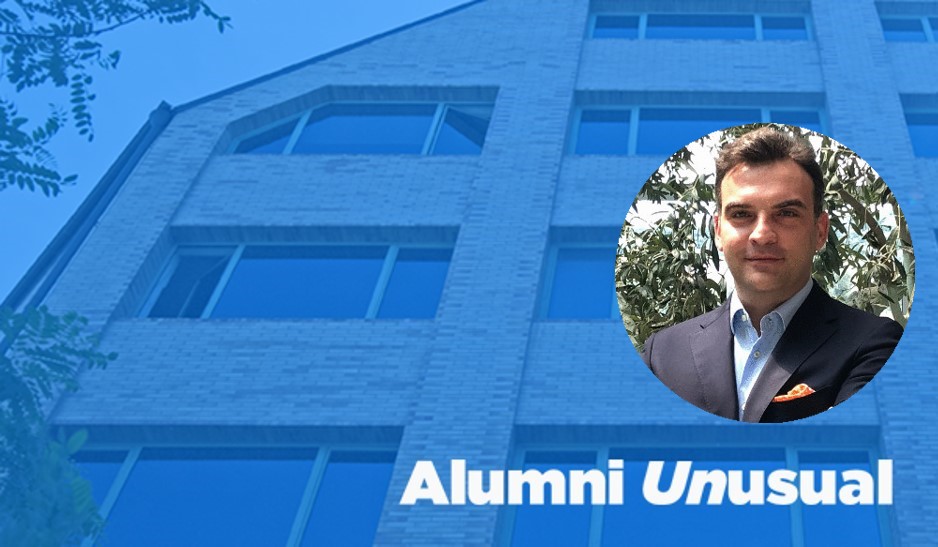 Looking back on your career, what was the most important decision you made (or didn't make) regarding your career path?
A few years ago, I was at a crossroad: to continue a prosperous but unfulfilling career path or take an alternative road seeking more balance and motivation. It has been one of the few decisions that I took with my heart (and not my head) and I am so happy and grateful that I did. This to me is clear proof that the most complex decisions should be taken through our gut or heart.
What do you believe recent graduates should keep in mind as they start out their careers?
During a career consulting session at ALBA, our instructor mentioned that a career is like a golf game. I fully agree and I and would suggest starting a career by focusing on creating value and impact through  an organization.
What made you choose ALBA for your graduate studies?
Back in 2000, when I made up my mind to join ALBA, most of my friends were finishing their studies abroad, struggling to find an adequate job. This realization played a big role on me together with the fact that ALBA's academic proposal of was (and still is) by far the best we have in Greece. Moreover, the academic programs at ALBA incorporate in their DNA this "unusual" element and they are structured in a way to push you to your limits, which both proved to be a powerful combination.
Share with us your fondest memory while studying at ALBA.
My fondest memory comes with a fantastic team building at Karpenisi, whereas all the members of the 9th full time MBA had the chance to meet and interact for 3 days. This happy time transformed soon to hard times with all the countless hours at the laboratories, working on business cases with other colleagues. That "creative stretch" proved so valuable afterwards…
PROUST QUESTIONNAIRE
What is your greatest fear? Suffering of my loved ones
Which historical figure do you most identify with? Julius Caesar
Which living person do you most admire? Deepak Chopra
What is the trait you most deplore in yourself? The sense of guilt
What is the trait you most deplore in others? Lack of integrity and sincerity
What is your greatest extravagance? Traveling, quality wines and cigars
What is your favorite journey? A long weekend at Lago di Como
On what occasion do you lie? Never lie, (just did!!)
What is your greatest regret? Regret is lack of consciousness. So, no regrets… Lots of learnings though!
What or who is the greatest love of your life? Vasso my soulmate
When and where were you happiest? As an embryo
Which talent would you most like to have? Cooking like a 3 Michelin star Chef
What is your current state of mind? Expansion
If you could change one thing about yourself, what would it be? I would increase my capacity to forgive
If you could change one thing about your family, what would it be? Nowadays nothing. I prefer to accept than judge
What do you consider your greatest achievement? Achieving a long term honest and deep relationship
What is your most treasured possession? My humidor
Where would you like to live? Where I live. In Athens
What is your favorite occupation? Playing pool and swimming in the pool
What is your most marked characteristic? Persistence
What do you most value in your friends? Honesty and integrity (do I repeat myself? Sorry…)
What are your favorite names? All names are good depending on the person. Personally, I favor ancient Greek names
What is your motto? A favorite quote of Michael Jordan: "Talent wins games, but teamwork and intelligence win championships."