Monday, 01/10/2012
Graduation Year: 2009 (MBA 17)
Group Product Manager BIODERMA Laboratoire Dermatologique, GUM oral care, Tilman natural products at Pharmathen
LinkedIn Profile here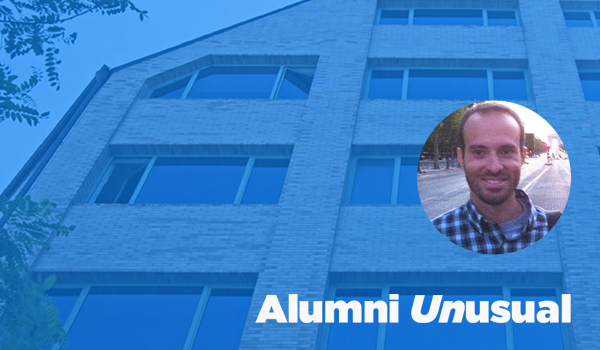 Could you update us on your latest professional developments?

Ι am currently in charge of the business development of Doctoranytime.gr. Having worked for an advertising agency and then for L'Oreal, I realized that my true need was to stream my creativity and business thinking into a new venture that would address a real consumer need and would have the potential to make the difference both in Greece and abroad. It was at L'Oreal where I met Eleftheria Zourou and we started together designing the Doctoranytime.gr service.
How did ALBA help you in your career?
ALBA was an important inclusion in my career development as I elaborated on the business thinking and it made clear in my mind that entrepreneurship was the direction I wanted to take. Through the various projects and case studies I worked on, I identified which are my strong skills and inclinations.
Share with us your fondest memory while studying at ALBA
The FCP competition moments and the Entrepreneurship class were without a doubt the best moments that I experienced at ALBA. It really shifted my way of thinking regarding the business world. After these, I suddenly realized how much fulfilling it is to create value from scratch and satisfy needs of the customers.
You recently quit your job at a multinational company for a position in a start-up company. What made you decide to enter the world of start-ups? What advice would you share with fellow alums on joining the start-up community?
Joining a start-up is not just a career or business decision; it is a whole way of thinking and acting, it's a mentality. Thinking out of the box, being flexible and fast, a problem solver, multi- tasking, result oriented are characteristics that one person should carry if he wants to join the start up community. In my case, utilizing and expressing this part of my personality was a need, this is what drove me to quit the multinational company world.
PROUST QUESTIONNAIRE
Your most marked characteristic? Ambition and Passion
The quality you most like in a man? Determination
The quality you most like in a woman? Politeness
What do you most value in your friends? Loyalty
What is your favorite occupation? Windsurfing & Playing with Ross (my dog)
What is your dream of happiness? Pretty much as I am right now e.g. Wake up every day and feeling happy  about going to "work"
What to your mind would be the greatest of misfortunes? Health problem
What would you like to be? Serial entrepreneur and well-known for bringing innovation
In what country would you like to live? In a country where entrepreneurship is highly encouraged, such as the U.K
What is your favorite color? Blue
Who are your favorite poets? Kavafis
Who is your favorite hero of fiction? Flash Gordon
Who are your favorite composers? Hans Zimmer
Who are your favorite painters? Matisse
Who are your heroes in real life? People with disabilities. They have my eternal respect.
What are your favorite names? Alexander and Ifigeneia
What is it you most dislike? Dishonesty and lies
What historical figures do you most despise? Hitler
What natural gift would you most like to possess? I wish I could fly
How would you like to die? Floating in the sea, looking up the sky
What is your motto? "You may fall down but you have to get up"