Thursday, 18/06/2020
Graduation Year: 2001 (MBA)
Senior Business Development Manager, Mondelez International, Zurich
George's LinkedIn profile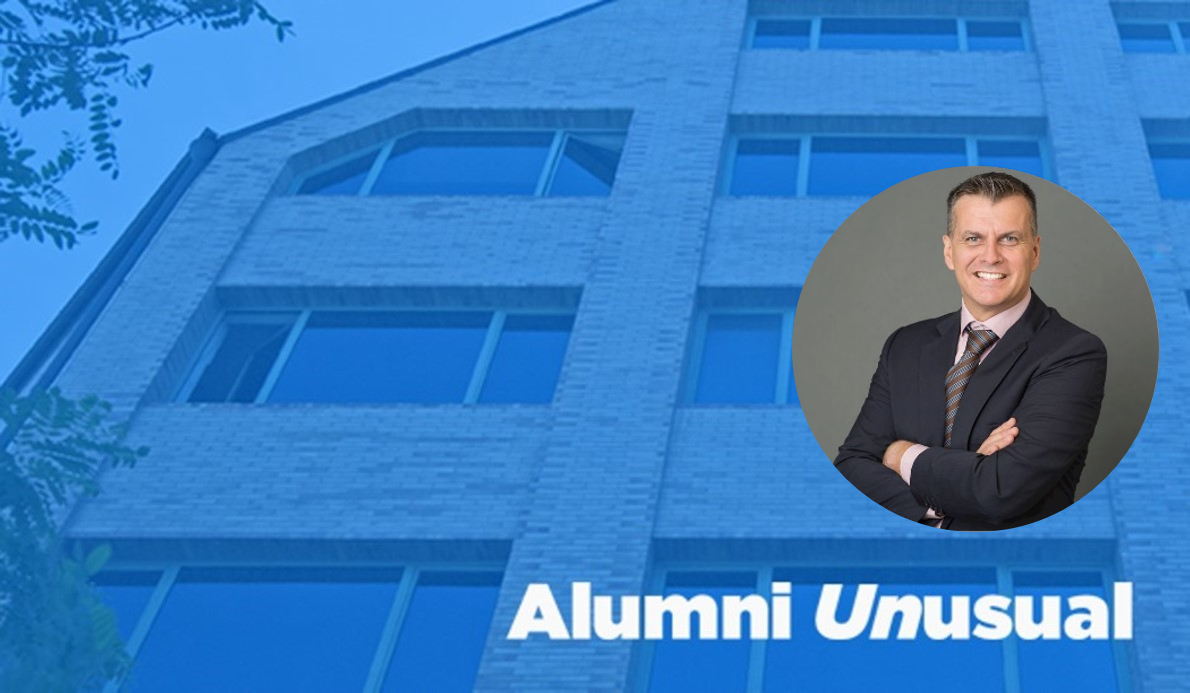 Looking back on your career, what was the most important decision you made (or didn't make) regarding your career path?
The decision to participate in my company's ''Young Talent Exchange Program'' in France at an early stage of my career was a brave & bold one, as I had limited language skills, no personal connections. This was a milestone for my personal & professional development
What do you believe recent graduates should keep in mind as they start out their careers?
Be Brave, Accept Challenges & Get Out Of Your Comfort Zone.
What made you choose ALBA for your graduate studies?
Very good feedback by a previous year Alba MBA graduate about the quality of the business school, the high level expertise by the teachers.
Share with us your fondest memory while studying at Alba.
Our trip to Istanbul was a lifetime experience as we met a top business school like KOC University, we had excellent time with my colleagues in this exciting city and the personal bonding with some of the colleagues is still strong until today. Of course, I do remember the long hours of study with my team at Alba premises in Vouliagmeni until we finalized the next day's assignment.
PROUST QUESTIONNAIRE
What is your greatest fear? Covid-20?!The unexpected future that another pandemic might cause
Which historical figure do you most identify with? Venizelos because he was an Achiever
Which living person do you most admire? Lately M. Jordan as his personality is uncovered thru Netflix series
What is the trait you most deplore in yourself? EQ positive Attitude, openess
What is the trait you most deplore in others? How real they are, how confident they feel for themselves
What is your greatest extravagance? Mainly electronic gadget spending
What is your favorite journey? A new country to discover without any pre-organization, living the experience, meeting new cultures
On what occasion do you lie? I prefer to speak directly and it might be only rarely not revealing the whole truth (than lying)
What is your greatest regret? No regrets. Wrong decisions is more lessons to get stronger
What or who is the greatest love of your life? My Family. I believe in 50% personal, 50% professional life with certain spikes of course
When and where were you happiest?

I am in positive mode continuously, of course having kids is a game changer
Which talent would you most like to have? It is more about the intellectual horsepower that I would like to grow more
What is your current state of mind? I am quite action oriented lately so ''Get the job done'' in business & Enjoy Each Moment
If you could change one thing about yourself, what would it be? Interesting question, I would rather state that life is a continuous journey so we are learning from our mistakes and trying to get better
If you could change one thing about your family, what would it be? Being close to my relatives, cv-19 made it too difficult this year!
What do you consider your greatest achievement? Being a Father, Having So Many Great Friends, Being Successful in Business
What is your most treasured possession? The people relationships and the nice memories spent together
Where would you like to live? 50% Zurich / 50% Chania
What is your favorite occupation? I love sports. I am playing Volleyball to a local team here in Zurich
What is your most marked characteristic? Positive Attitude
What do you most value in your friends? Mutual relationship, Each One Should The Same Each other
What are your favorite names? Fanis & Angelos, my kid's names 

What is your motto? Get Out Of The Comfort Zone> Believe in Yourself