Wednesday, 05/12/2007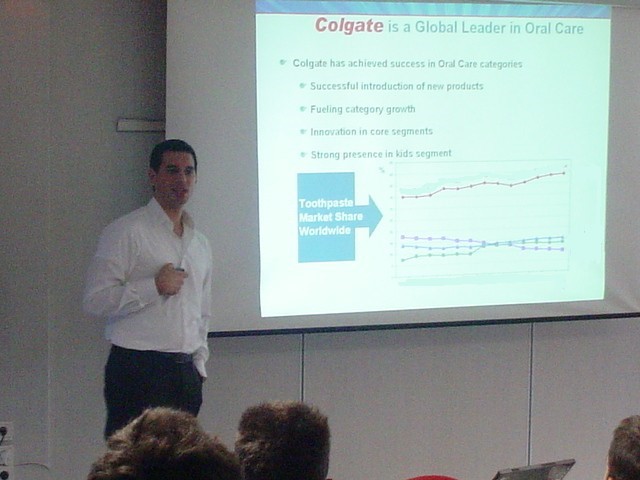 Students of the MBA Program had the opportunity to meet and learn from the invaluable experience of distinguished executives from the local business community. More specifically:
- Mr. Giannis Kalogirou, Marketing Director of the Beauty sector at Procter & Gamble, visited ALBA on November 28 and
- Mr. Marc Speichert , Marketing Director at Colgate Palmolive Greece, visited ALBA on November 30
 
Both guest speakers delivered a very interesting lecture based on their experience in top executive positions.
For more information, you may contact the ALBA Marketing & Communications Department, tel.: 210-8964531-8, email: [email protected].