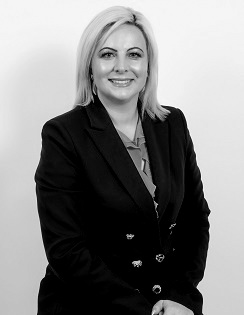 Androniki Triantafylli
Associate Professor in the Practice of Accounting
BA in Accounting and Finance , Athens University of Economics and Business, Greece ; MSc in Accounting and Finance, The London School of Economics and Political Science, UK ; Ph.D. , Athens University of Economics and Business, Greece; Post Doc , E.S.S.E.C Business School, France
Dr Androniki Triantafylli has a teaching and research focus in the areas of financial and management accounting. She is a Reader in Accounting at Queen Mary University of London. Her research interests focus on the areas of sustainability reporting, corporate governance, corporate value creation, the impact of the pandemic on the bond and capital markets amongst others. She has worked on several institutions (E.S.S.E.C Business School, The University of Manchester, The University of London, The University of Glasgow, Athens University of Economics and Business, The University of Piraeus, etc.) and has served as external examiner (Brunel University, Sheffield University, London Metropolitan, University of Essex, etc.). She is an active member of scientific associations and reviewer for conferences in the field of accounting.
SELECTED PUBLICATIONS
Triantafylli A., Kasbar, M., Haslam, C., Tsitsianis N., (2020) Does the Relationship be- tween Corporate Governance and Financial Outcomes Vary by the variation of Agency Conflicts? Corporate Governance, An International Review (under review)
Triantafylli A., Kasbar, M., Haslam, C., Tsitsianis N., (2020) 'A system approach on the empirical evaluation of the impact of Corporate Governance on firm financial outcomes', Academy of Management (under review)
Triantafylli, A., & Ballas, A., (2011) "Management Control Systems and Performance: An Empirical Analysis of the Greek Shipping Industry." Maritime Policy and Management 37, no. 6: 625-660.