Monday, 07/08/2023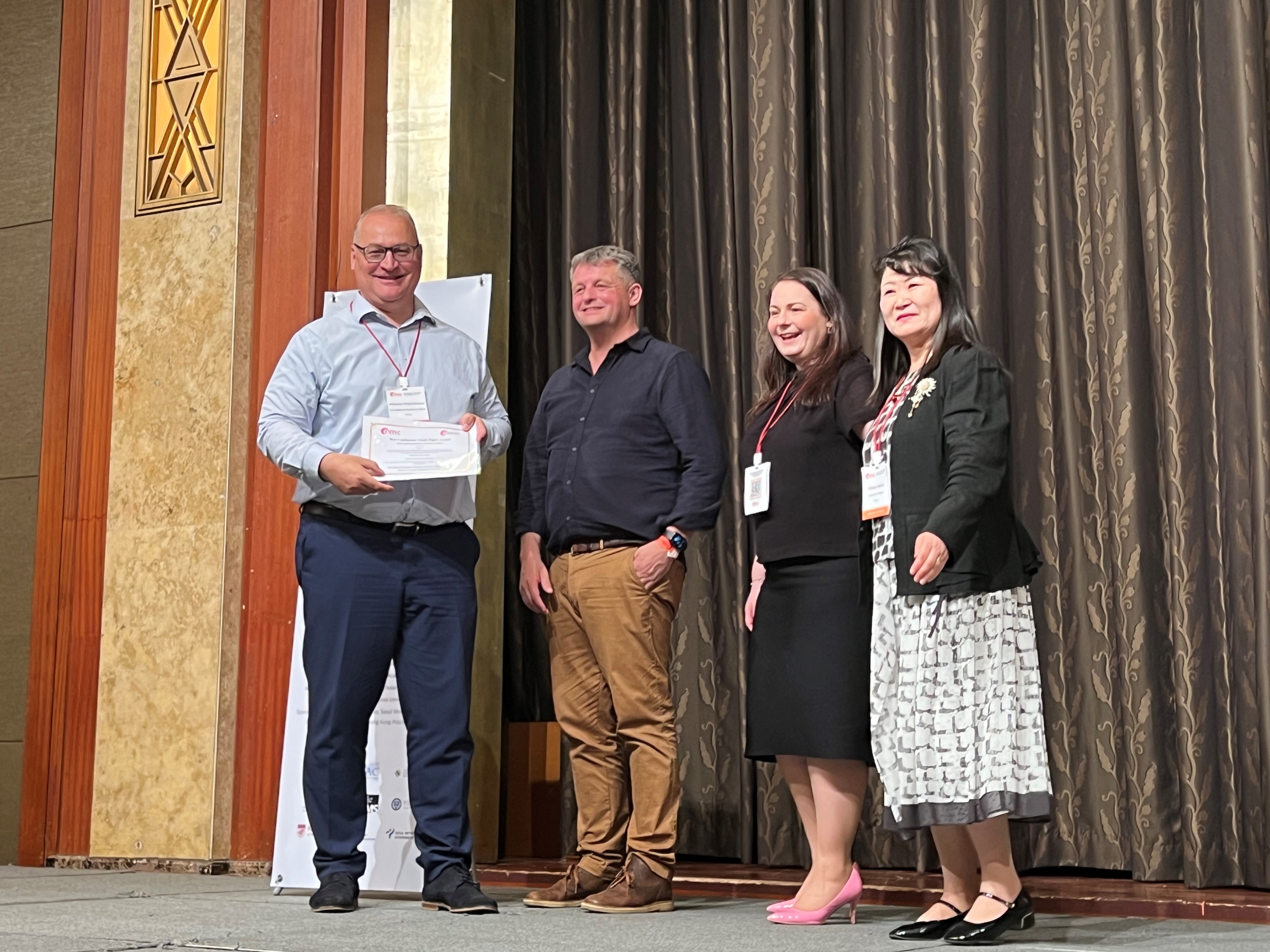 Kyriakos Kyriakopoulos (Alba GBS) and Marcel van Birgelen (Maastricht University) were awarded the Best Conference Track Paper Award in the Entrepreneurial Marketing Track at 2023 GMC (Global Marketing Conference) in Seoul, S. Korea. The award was handed in by Professors Tony Garrett, Linda Robinson, and Chizuru Nishio (as you can see in the photo above). The paper deals with innovation and teamwork and it is entitled 'Team Variation and Team Convergence as Drivers of Improvisation in New Product Development'.
The paper's vantage point is that improvisation is an important competence in product innovation as firms increasingly face inherent uncertainty in new product development (NPD) process and frequent jolts in the external environment. The authors note that while there is some empirical and conceptual work on the value of improvisation for several new product outcomes, there is lack of empirical research on the antecedents of improvisation in innovation studies. This  leaves managers in the dark as to how they can nurture suitable conditions in NPD teams to engage in improvisation at the very same time that firms increasingly face more often surprises. To address this gap, the authors focus on several team convergence features—team trust, team support, procedural memory, declarative memory, and memory dispersion—as drivers of improvisation. They also explore team variation features as drivers of improvisation: functional diversity, external information flows, and supervision autonomy. The hypotheses were tested with data from NPD teams from 118 Dutch manufacturing firms. The findings show that both team convergence and team variation factors are crucial drivers of improvisation but they require cautious deployment.
The 2023 GMC at Seoul was dedicated to  "Marketing & Management Transformation in the Challenging Digital Environment" and was organized by  GAMMA (Global Alliance of Marketing & Management Associations). The conference was chaired by renowned academics:  Roland T. Rust (University of Maryland, USA), Renana Peres (Hebrew University of Jerusalem, Israel), Linda Robinson (RMIT University, Australia), Chizuru Nishio (University of Tsukuba, Japan), and  Tony Garrett (Korea University Business School, Republic of Korea. More than 600 papers were presented on topical issues ranging from retailing & distribution, computational advertising,  fashion marketing, international marketing, big data  &  location intelligence, digital platforms marketing, and  customer experience in social &  virtual space.