Thursday, 11/03/2010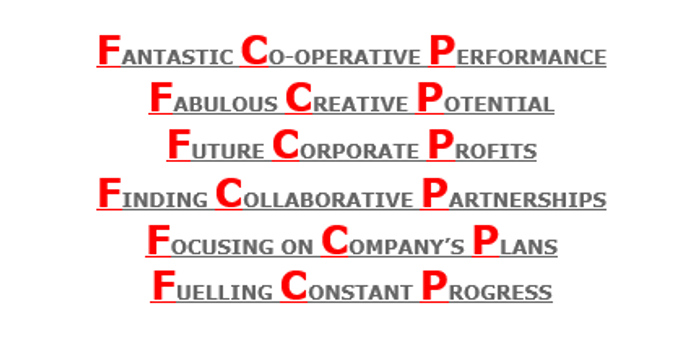 The story so far
In 1992, ALBA became the first graduate business school in Greece to have teams of MBA students deliver practical value to a select group of Greek companies, through the Field Consulting Projects (FCPs). Since then, we have run more than 173 projects, for 143 companies, investing more than 350,000 hours of student time. Projects have covered a wide range of management functions, including accounting, marketing, strategic planning, financial analysis and human resource management. Student teams have also worked internationally, in more than 15 countries across the globe.
Create Value for your company
If you would like ALBA to create value you can use by running an FCP in your company, you can submit a proposal to us by April 12th. Ask yourselves what ALBA can do for you; which problem can the student teams help you to tackle? Which opportunities can they exploit for you? Each student team brings no less than 2,000 hours of hands-on, solution-driven work to their project, under the careful supervision of both an advisor from inside the partner company and a member of ALBA faculty. 
We are especially interested in challenging projects, which demand advanced analytic, research and planning skills from our students. These can extend across a range of management functions, from accounting and finance to HRM, production management and marketing. An international component to the project is doubly welcome: so far, students have undertaken projects in more than a dozen countries, from Tanzania to Rumania, from Cyprus to Germany.
More info
Projects Assigned in 2010
Projects Assigned in 1999-2009 
Contact us
Dr. Dionysis Dionysiou
Assistant Professor of Organizations & Management and FCP Director

Antonina Kalkavoura
Director, MBA Programs

 tel.: + 30 210 8964531 (ext. 208)

 tel.: +30 210 8964531     (ext. 253) 

 email: [email protected]

 email: [email protected]