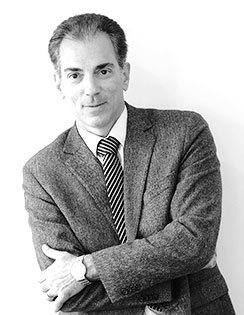 Dionysis Dionysiou
Academic Director of the MSc in Strategic Human Resources Management
Associate Professor of Organization and Management
B.Sc. (Honors) Hellenic Military Academy; B.Sc., University of Athens; MBA (Honors), ALBA Graduate Business School; Ph.D. University of Stratchlyde
Dr. Dionysiou teaches courses in the areas of Organizational Behavior, Organizational Change, and Business Excellence. His research interests focus on processes of organizing and sensemaking, organizational change and adaptation, and the management of organizations operating in high-velocity, uncertain environments. His research has been presented in international academic conferences, among which, the Academy of Management (AoM) and the Group for Organization Studies (EGOS). His latest research has been published in the Academy of Management Review. Dr. Dionysiou has significant professional experience in defense logistics and he was representative of the Hellenic Army in several NATO cooperative logistics partnerships. During his Ph.D. research, he studied the organizing practices of stafrt-up telecomunication companies in Greece. He has worked for many years as an executive trainer for numerous Greek and multinational companies such as EFG-Eurobank Ergasias, Vodafone Hellas, Shell Hellas, S&B, Quest, and Phillip Morris Hellas.
SELECTED PUBLICATIONS
Dionysiou, D. D. 2016. Symbolic Interactionism. In Langley, A., & Tsoukas, H. (Eds.), The Sage Handbook of Process Organization Studies. London: Sage Publications Ltd (forthcoming)
Mainemelis, C., & Dionysiou, D. D. 2015. Play, flow, and timeliness. 2015. In Shalley, C., Hitt, M. & Zhou, J. (Eds.), The Oxford Handbook of Creativity, Innovation, and Entrepreneurship: Multilevel Linkages: 121-140, NY: Oxford University Press.
Dionysiou, D. D., & Tsoukas, H. 2013. Understanding the (re)creation of routines from within: a symbolic interactionist perspective, Academy of Management Review, 38: 181-205.