Tuesday, 18/03/2014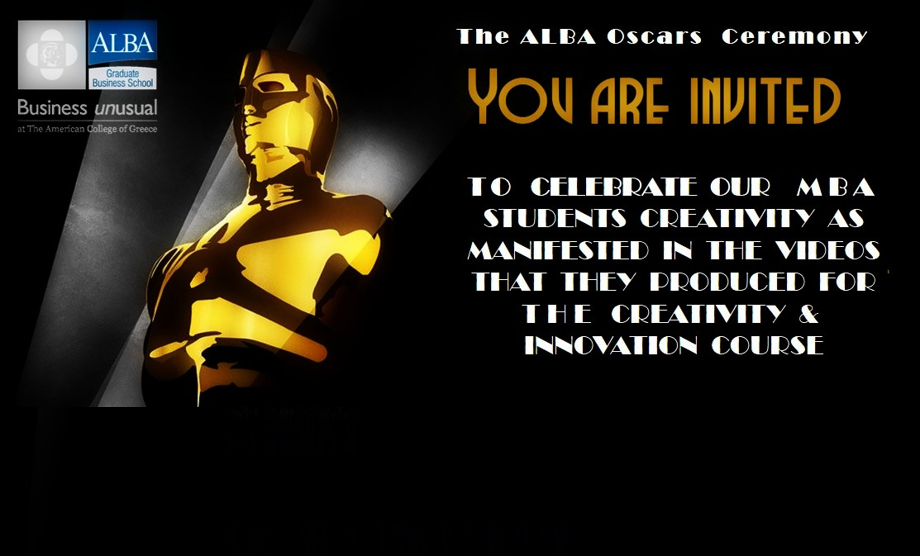 What is The ALBA Oscars?  A celebration of our MBA students Creativity as manifested in the videos that they produced for Creativity and Innovation Course.
And here is a bonus link to put you into the right mood http://youtu.be/r8q1u4bLmPI
Each Creativity Chronicle is conceived, directed and produced by a team of ALBA MBA students as a part of the Creativity & Innovation course taught by Professor Babis Mainemelis.
The ALBA Oscars Ceremony is an event exclusively for current MBA students and professors and will be held on March 14th.