Wednesday, 15/11/2023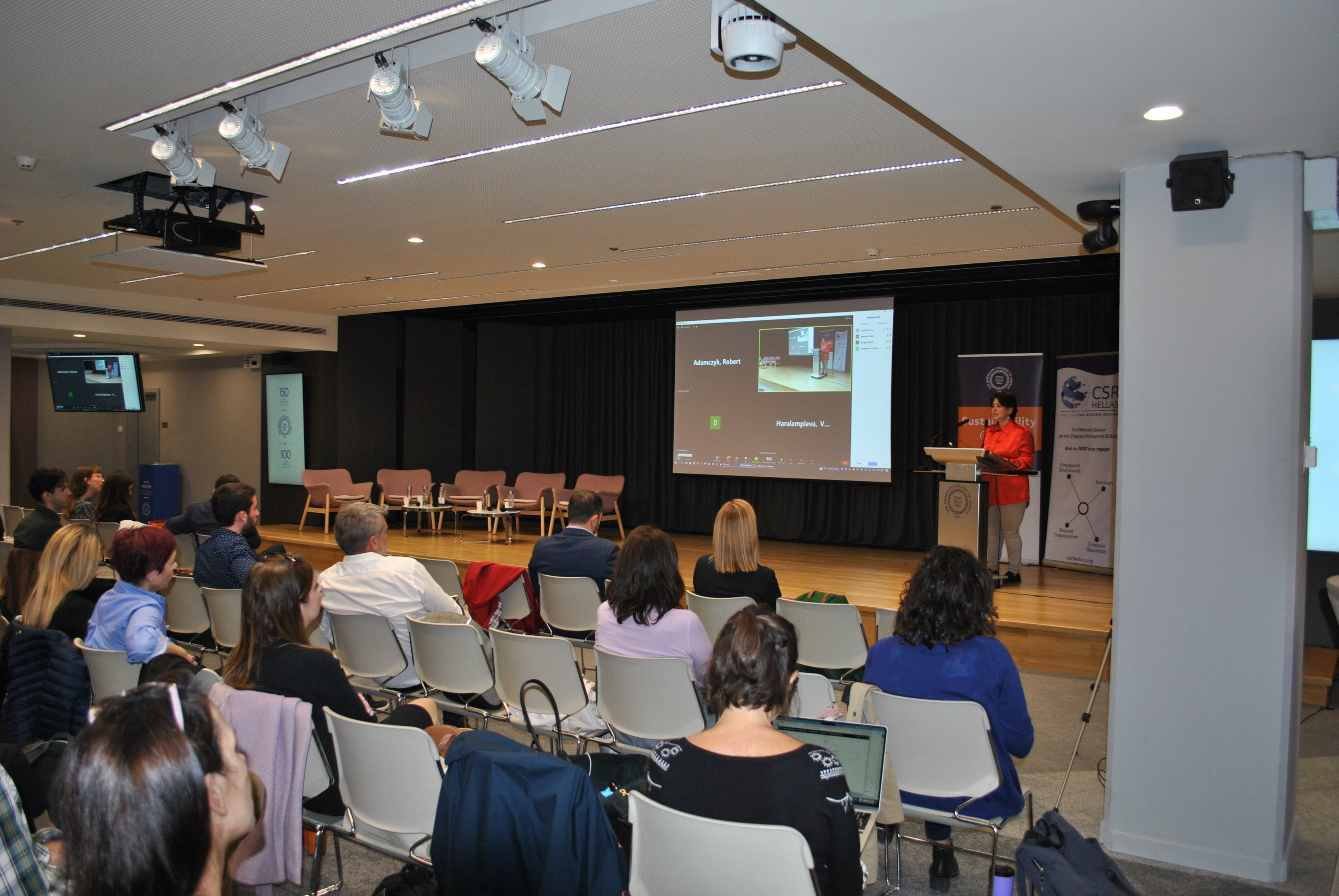 In an inspiring collaboration, The American College of Greece (ACG), through the Office of Sustainability – Public Affairs, partnered with CSR HELLAS and the University of Crete to inaugurate the 5th CSR School with a dynamic kick-off event, ESG Heroes, on Monday, November 13th.
This occasion marked the initiation of the 5th CSR School, an exclusive executive training program meticulously designed for Corporate Sustainability and Responsibility (CSR). The program provides advanced and comprehensive training in areas paramount to the dynamic CSR landscape.
Distinguished speakers, delivering insights from cutting-edge international research studies, facilitated discussions that delved into leadership models and the ever-evolving landscape of sustainability principles within and beyond corporate realms.
The engaging dialogues spurred active participation, encouraging vibrant discussions on corporate culture, leadership, and skills development within organizations, both locally and on a global scale. The event not only spotlighted identified skills gaps by Human Resources departments across sectors but also emphasized the proactive initiatives led by educational institutions, including The American College of Greece, in addressing these needs and contributing to emerging legislative sustainability frameworks.
Participants seized the opportunity to connect with like-minded sustainability professionals, industry leaders, and experts, fostering a community united in driving positive change. An online connection was thoughtfully provided for those unable to attend in person, ensuring widespread access to the invaluable insights shared during this impactful event.
The ACG Sustainability Director, Rania Assariotaki, emphasized the seamless alignment with ACG's vision, highlighting efforts to nurture sustainability leaders through academic programs and practical initiatives. She also underscored the CSR School as a collaborative model for skills development, internal cooperation, and interdisciplinary sustainability, reinforcing ACG's commitment to quality education and sustainability. Acknowledgment was granted to the College's hundred-year celebration of its presence in Greece and worldwide recognition for sustainability achievements and alignment with key international initiatives, particularly supporting UNSDGs, with a focus on SDG 4 (Quality Education) and SDG 17 (Collaborations).
The 5th CSR School will continue its transformative sessions every Monday until December 11th, exclusively for registered participants.
The American College of Greece sincerely appreciates all contributors for making ESG Heroes an immensely successful launch, reaffirming the commitment to advancing CSR knowledge and practices within the global community. Stay tuned for updates and further information through the college's official channels.