Wednesday, 10/02/2021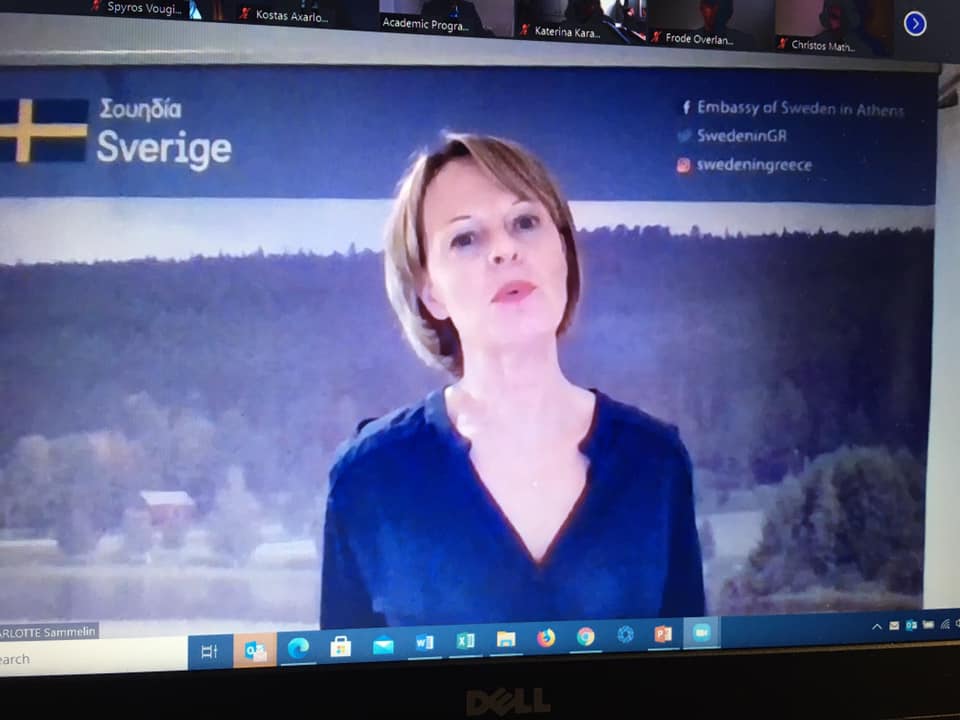 Policy and geopolitical developments in the global maritime industry and the opportunities that blue economy initiatives have to offer are points of common interest for Greece, Sweden and Norway.
Within this framework, the Ambassadors of the Kingdoms of Sweden and Norway to Greece came together to exchange knowledge and experience during a recent Alba webinar course, designed especially for students of the MSc in Shipping Management.
The special webinar took place on Monday the 8th of February and was attended by 55 students from Greece, Norway, France and Germany. The issues raised during the event were related to the emerging geopolitical trends, new environmental and energy laws and policies as well as issues relating to the future of the EU.
The event opened by the Dean of the school Prof Kostas Axarloglou and the discussion was moderated by the instructor of the course, Mr Ilias Bissias .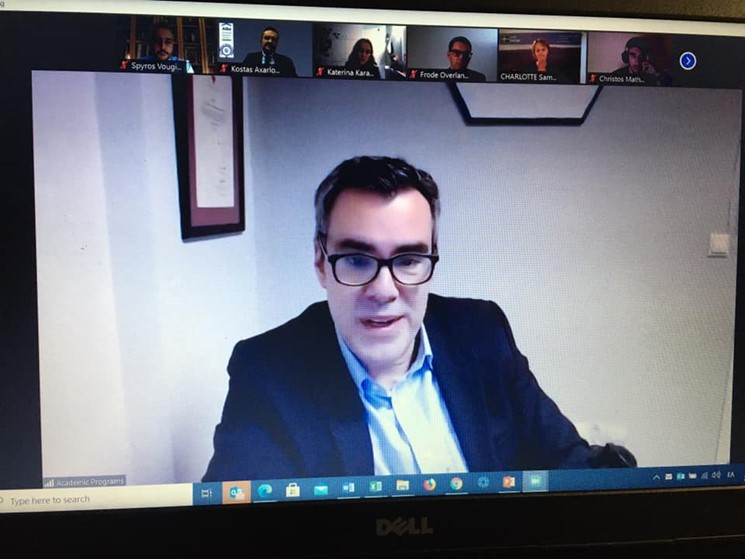 At the beginning of the event, HE the Ambassador of Sweden to Greece Mrs. Charlotte Sammelin and HE the Ambassador of Norway to Greece and Cyprus, Mr. Frode Overland Andersen gave short welcome speeches. Both Ambassadors answered questions from Mr. Ilias Bissias and gave a brief review of forthcoming environmental regulations and policies regarding the protection of the marine environment and climate in the Nordic Countries.
The discussion also focused on the geopolitical tensions around the world, on the paramount role of China in relation to world trade and commerce as well as on the future of the EU, especially after the Brexit era. Many students asked the two Ambassadors questions, demonstrating the continuous interest of generations Y and Z , on topics relating to international affairs and world developments.
The webinar was attended, by all students of the Msc in Shipping Management as well as international students following this semester the International Shipping Policy course at Alba Graduate Business School.