Thursday, 26/11/2020
Where business meets STEM: Alba teams up with kariera.gr to offer deserving developers a full, merit-based scholarship for its MSc in Finance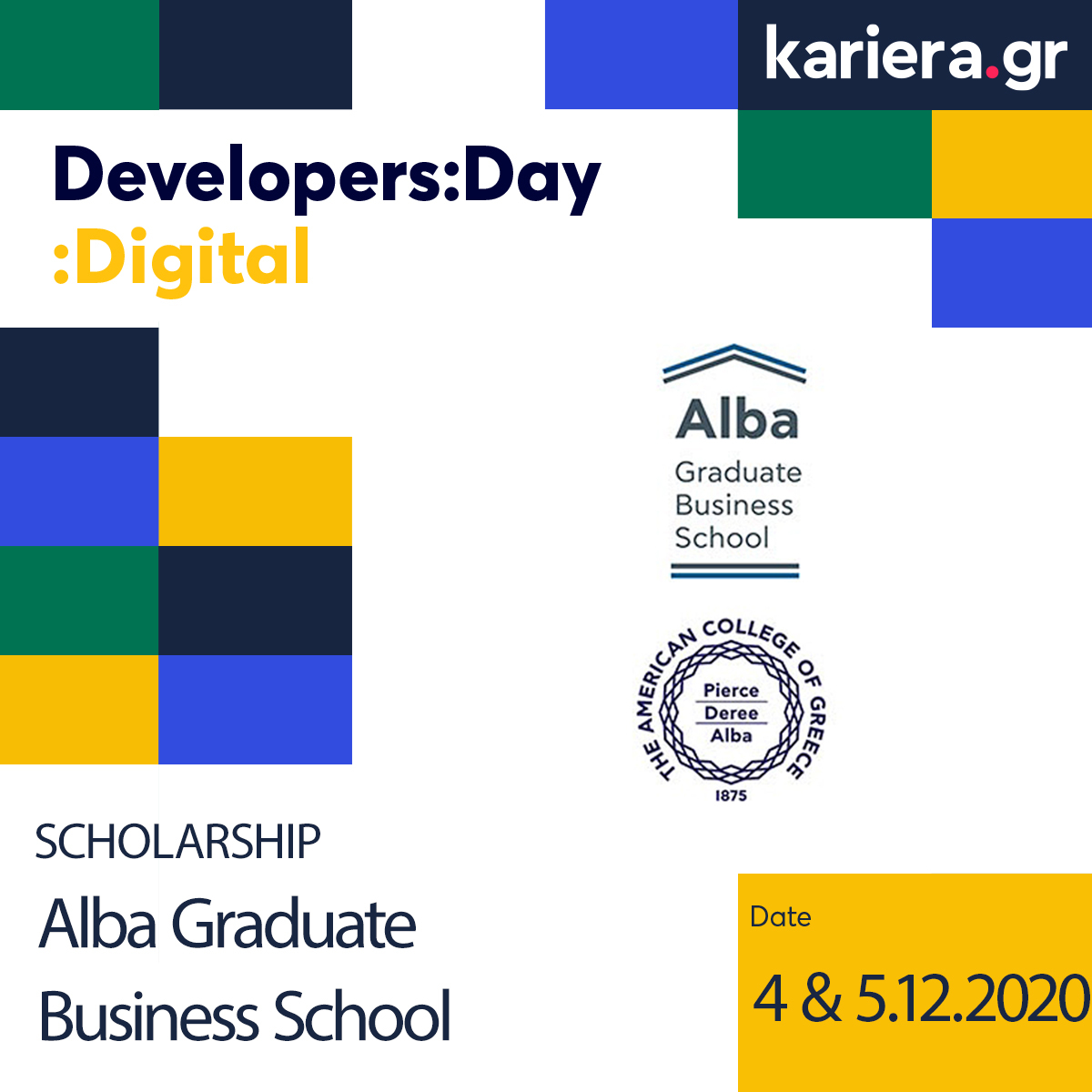 The scholarship aims to imbue the recipient's STEM-based profile with a strong, forward-thinking business mindset
Alba is excited to participate in the upcoming Digital Developers: Days, to be held online on December 4-5! Digital Developers: Days is one of the biggest online events for the IT crowd and the School is a proud participant! For the occasion, Alba is joining forces with kariera.gr and is adding a twist to what we have known so far as STEM-based education: it offers a full, merit-based scholarship for its MSc in Finance program to help an eligible candidate round off their STEM training with valuable business skills!
So why a business degree to complement one's STEM education?
Very often, modern businesses are faced with a paradox: despite the abundance of business degrees and professional qualifications, there is a growing need for business talents rather than business experts, and this is true for a lot of industries. Moreover, the explosive technological growth we are witnessing has precipitated this need. 
So, the shift of attention from business knowledge to business skills has led businesses to rethink what sort of qualities and profile are desired in a candidate. And STEM graduates are uniquely positioned to play a leading role in shaping the future of businesses.
Blending one's STEM DNA with an innovative business mindset!
At Alba, STEM graduates are part of a unique learning experience that helps them to improve and constantly update their analytical and critical skills, adapting them in a business context. This combination allows them to maintain their STEM core while at the same time acting as business innovators and learning from their environment and the uncertainties of today's world.   
Who the scholarship is for
To be eligible for the scholarship, candidates must participate in the Digital Developers: Days and supply proof of high academic performance.
To find out about the program requirements, schedules, deadlines for submission, duration and more, click here