Tuesday, 27/03/2018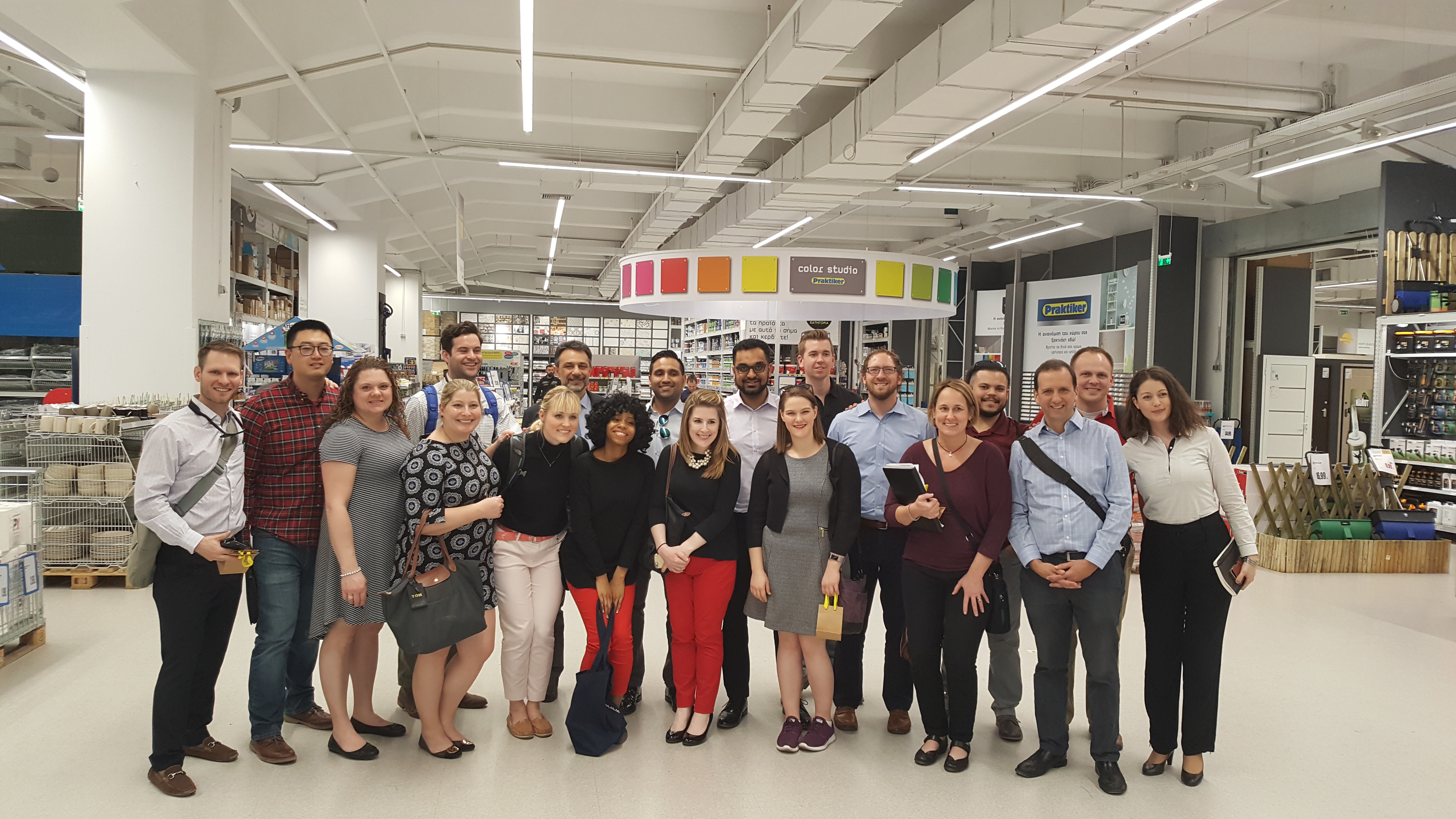 A hands-on unique learning experience awaited Weatherhead School of Management EMBA students from the Case Western Reserve University who visited ALBA in March for a week full of lectures, company visits to HELPE, Praktiker, Kokotos Estate and The EGG.
Students had the chance to work on special consulting project/cases for Greek SMEs identified by ALBA and to interact with start-ups and family businesses. 
Edwin Pacheco Colón, students at the Weatherhead School of Management shared his experience "This is my second time in Athens, Greece but my first in ALBA. ALBA opened their doors and gave us a great overview of the economy and business locally and globally, which made the experience a lot more enjoyable. We got paired with some great entrepreneurs to help them with their business, this was a great learning and teaching experience for both parts and it made this a very special and unforgettable experience. We also got some exceptional local businesses host us and last but not least we had the opportunity of going to a Euro League basketball game!"
Michael Goldberg, Assistant Professor of Design and Innovation at Weatherhead School of Management, Case Western Reserve University, also took the time to say few words about the field trip "ALBA put together a wonderful program for our MBA students in Athens in March 2018. It included a range of lectures, company visits and meetings.
Given our focus on entrepreneurship, the highlight of the visit were the small group meetings with Greek entrepreneurs. ALBA organized mini-consulting projects for our Case Western Reserve University students to work on with these Greek entrepreneurs which provided us an opportunity to deepen our understanding of the dynamics (and challenges) of starting a company in Greece."