Wednesday, 05/03/2014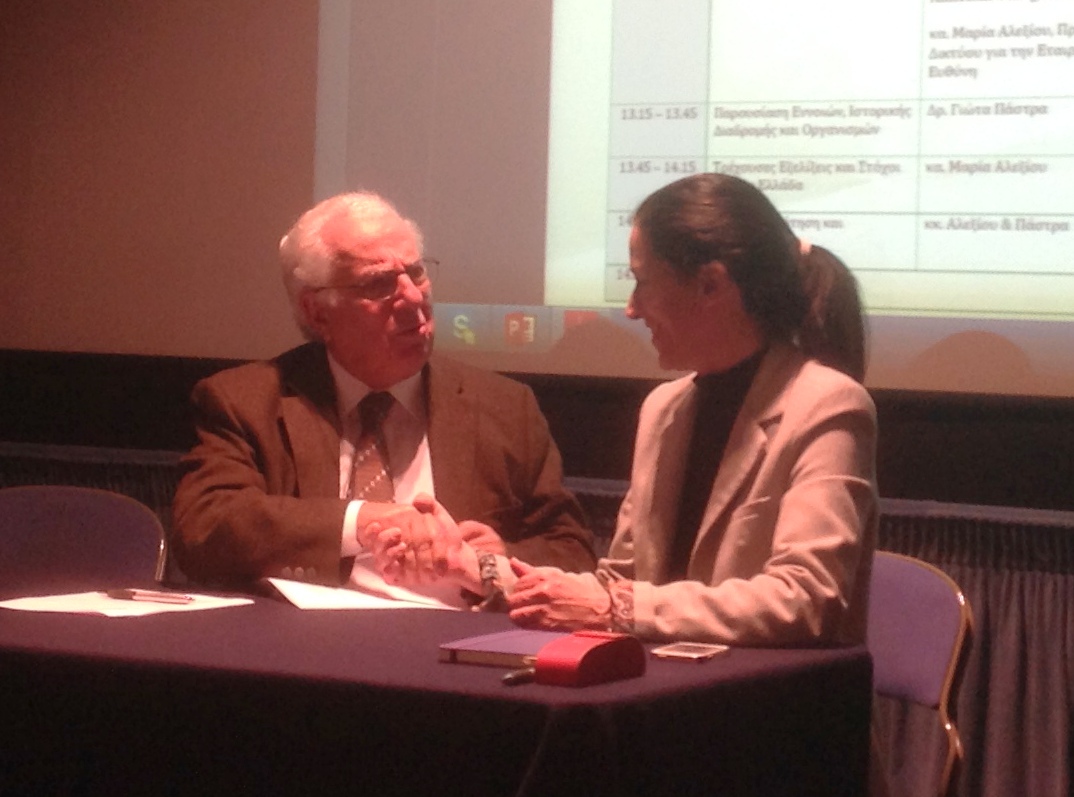 The Hellenic Network for Corporate Social Responsibility and ALBA Graduate Business School at The American College of Greece are organizing a series of open, brief sessions on Corporate Social Responsibility aiming to enhance awareness and dialogue.  
Recognizing and supporting the important role of journalists and journalism in the development, promotion, and enhancement of Corporate Social Responsibility, it was decided that the first event will be addressed to journalists.
At the beginning of this inaugural event, that took place on13th February 2014, 12.30-15.00, the two parties signed an MoU with view to cooperation in a wide range of actions and organizing a series of events to raise awareness and open the dialogue on Corporate Social Responsibility (CSR).
The MoU was signed by the President of the Network Maria Alexiou and Board Chairman of ALBA Nikos Ebeoglou.
Download the Press Release HERE < in Greek>