Wednesday, 15/05/2019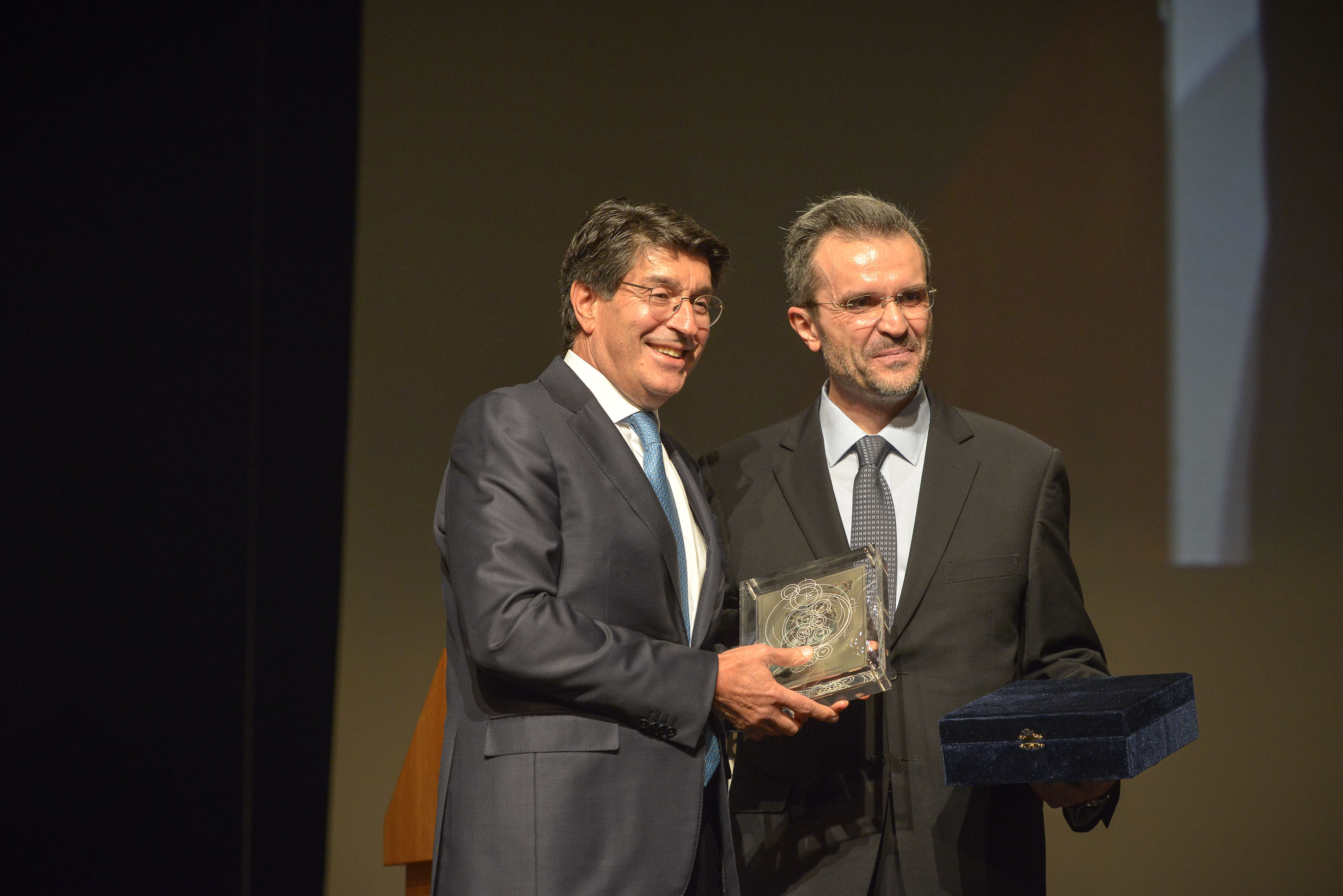 Perceptive businessman and current president of the Hellenic Federation of Enterprises (SEV), Theodoros Fessas, received the Alba Business Unusual Award for his nearly four-decade-long pioneering presence in the field of information technologies and his equally central role in the era of digital transformation.
The event took place on Monday, May 13, at the Athens Concert Hall attracting high-profile guests from the business, academic and political world.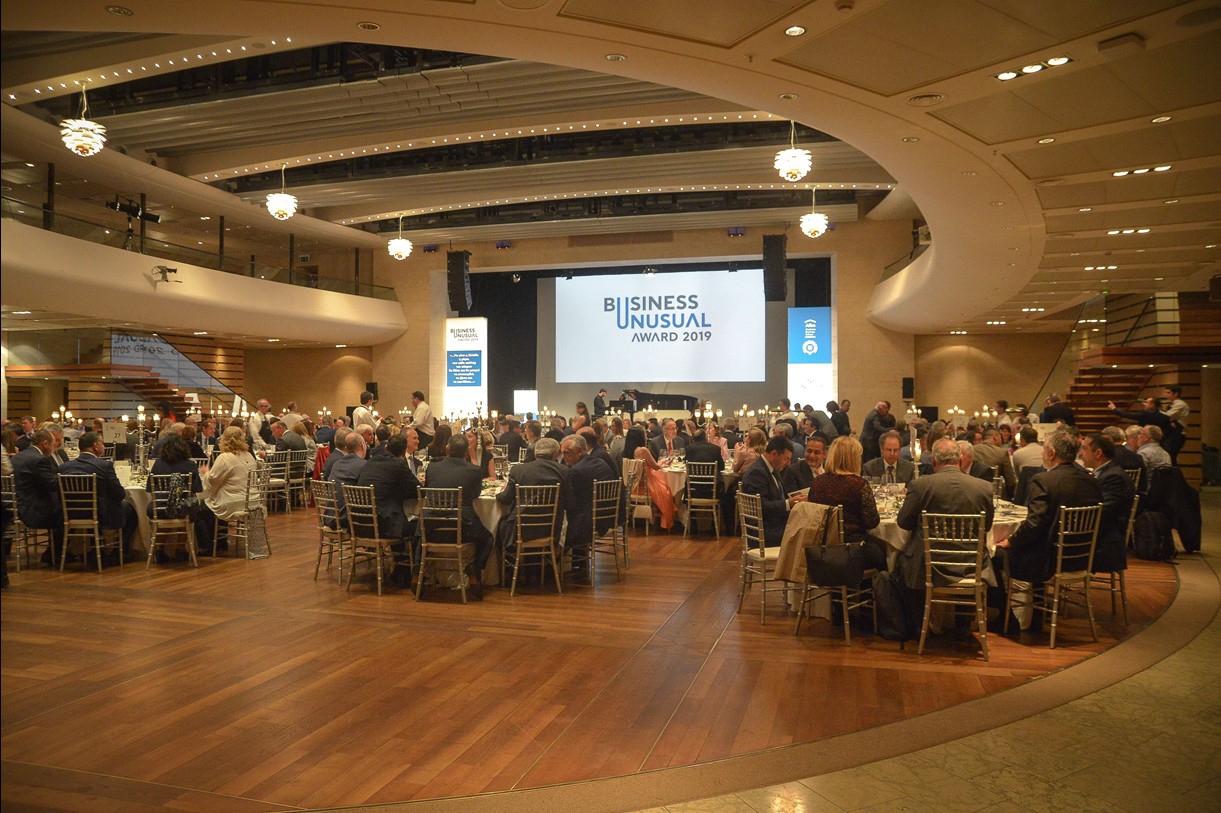 Established in 2010, The Alba Business Unusual Award is a biennial distinction awarded to prominent personalities in Greece or abroad who –thanks to their successful presence in areas of activity with wide impact for the Greek economy and society­– serve as models of personal and professional conduct.
"Business Unusual Award is connected to the vision, principles and mission of Alba for it honors and celebrates entrepreneurs whose work is a catalyst of change and progress in Greece and abroad and serves as a model of sound business conduct," said Alba Dean Kostas Axarloglou in his opening remarks, while linking the purpose of the award with Alba's role and mission.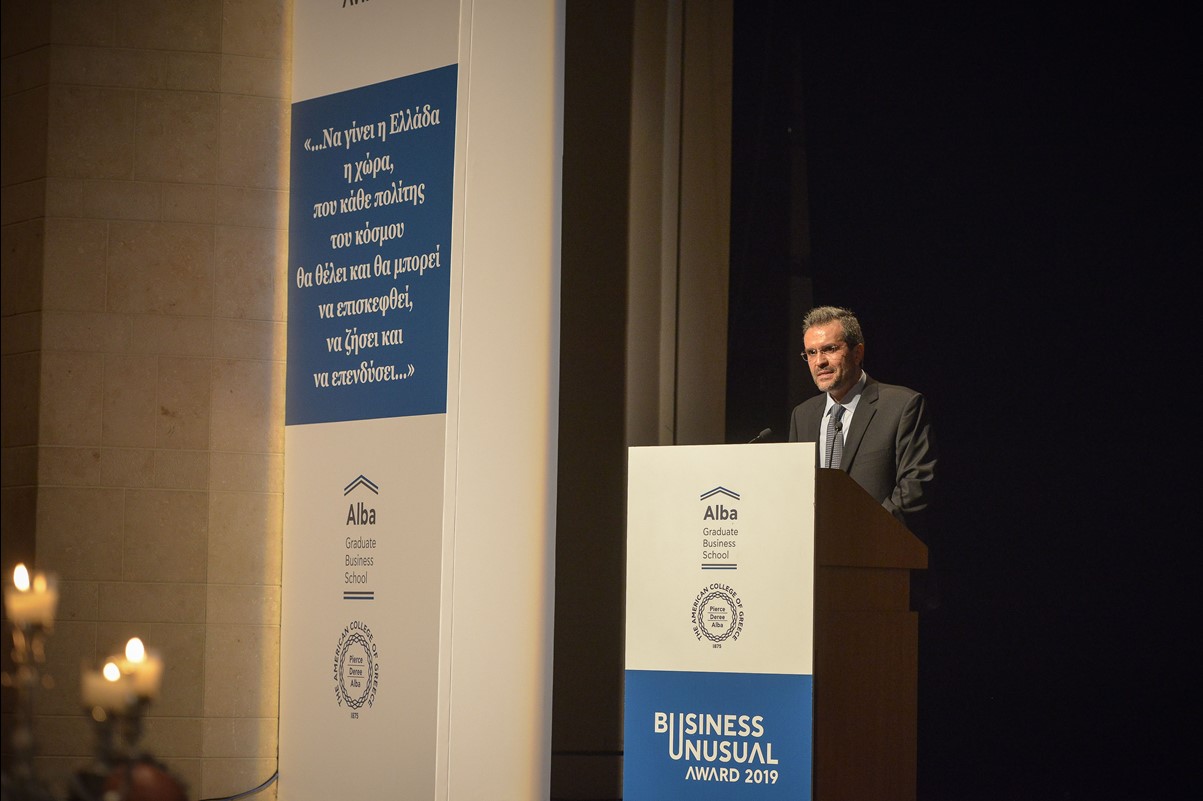 Praising Mr. Fessas's perceptiveness and multi-faceted personality, Mr. Axarloglou said: "Today, the 5th Business Unusual Award honors the visionary, perceptive and ingenious Greek businessman who foresaw the importance of technology in the growth of the enterprise as well as its disruptive role in our everyday life and in society as a whole. One of the most highly-acclaimed members of the business community, Mr. Theodoros Fessas is the bold entrepreneur who, for nearly four decades, has been active in the field of information technologies and communications and who has also emerged as a business pioneer in the era of digital transformation. Through hard-work, perseverance, high moral standards and meritocracy, Mr. Fessas always succeeds and thrives thanks to his multi-faceted activities, achievements and contribution to society."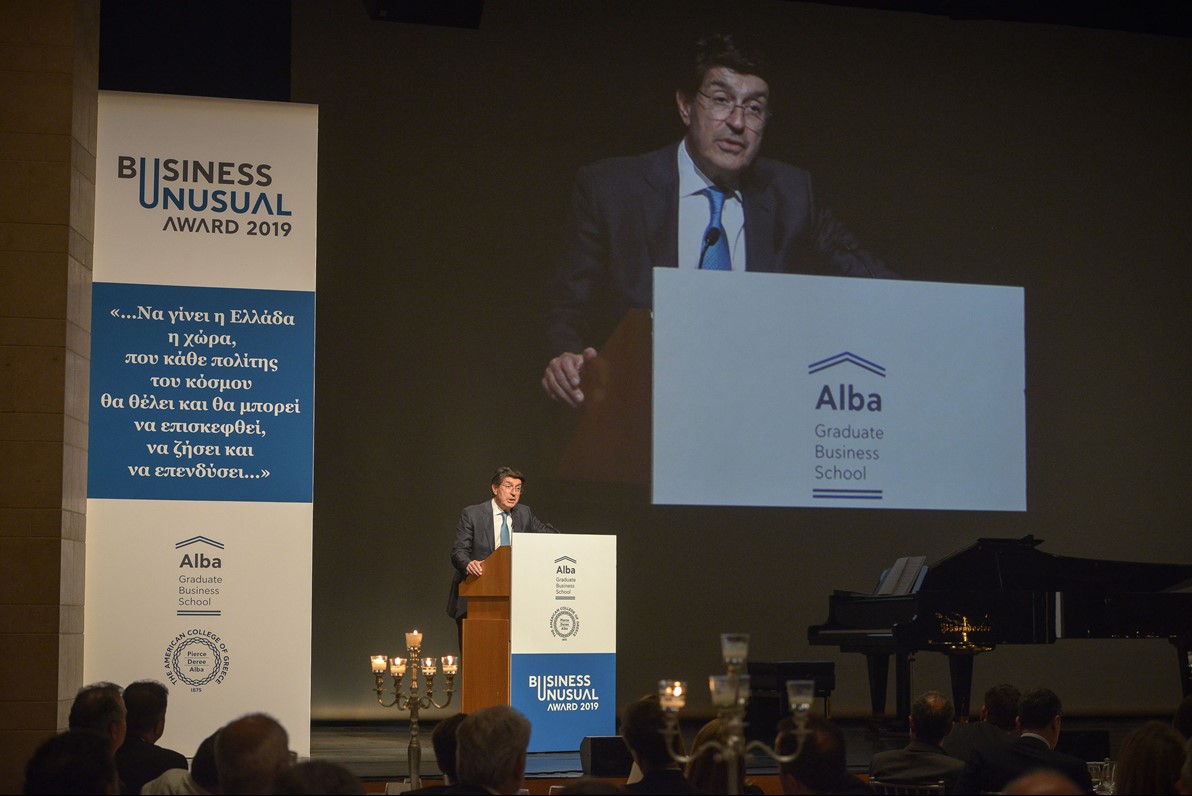 Upon receiving his award, Mr. Fessas thanked Alba and expressed his satisfaction that his entrepreneurial steps proved successful in the long run. In addition, Mr. Fessas expressed his gratitude to his friends, colleagues, executives and employees, without whom "it would have been impossible to achieve what has been achieved so far."
From his role as president of the Hellenic Federation of Enterprises, he said of Greece: "For the past five years, my partners and I have been trying to show that besides Greece that fell prey to easy borrowing, to careless spending and populism, there is Greece of hard work and prosperity; there is Greece of principles and principled people, which can claim and earn the international respect not only by its history but by its today's abilities and potential."
Moreover, SEV's vision is an initiative of his: "Greece must become the country which every citizen of the world will be able to visit, live and invest in" which echoes his love for Greece and his faith in this "other Greece"; that Greece of creation, of hard work and of justice; that Greece of reform and investments for growth and of decent jobs.
Mr. Fessas also revealed that he remains as passionate and enthusiastic as ever when it comes to creation and said that the country and its people deserve to dream of better days.
The paradigm of Theodoros Fessas –his achievements, commitment to his vision, principles and values, as well as his humanity and modesty­– is proof that worthy Greek entrepreneurs and people can contribute to Greece's course towards a virtuous and sustainable cycle of growth and progress.