Wednesday, 23/05/2018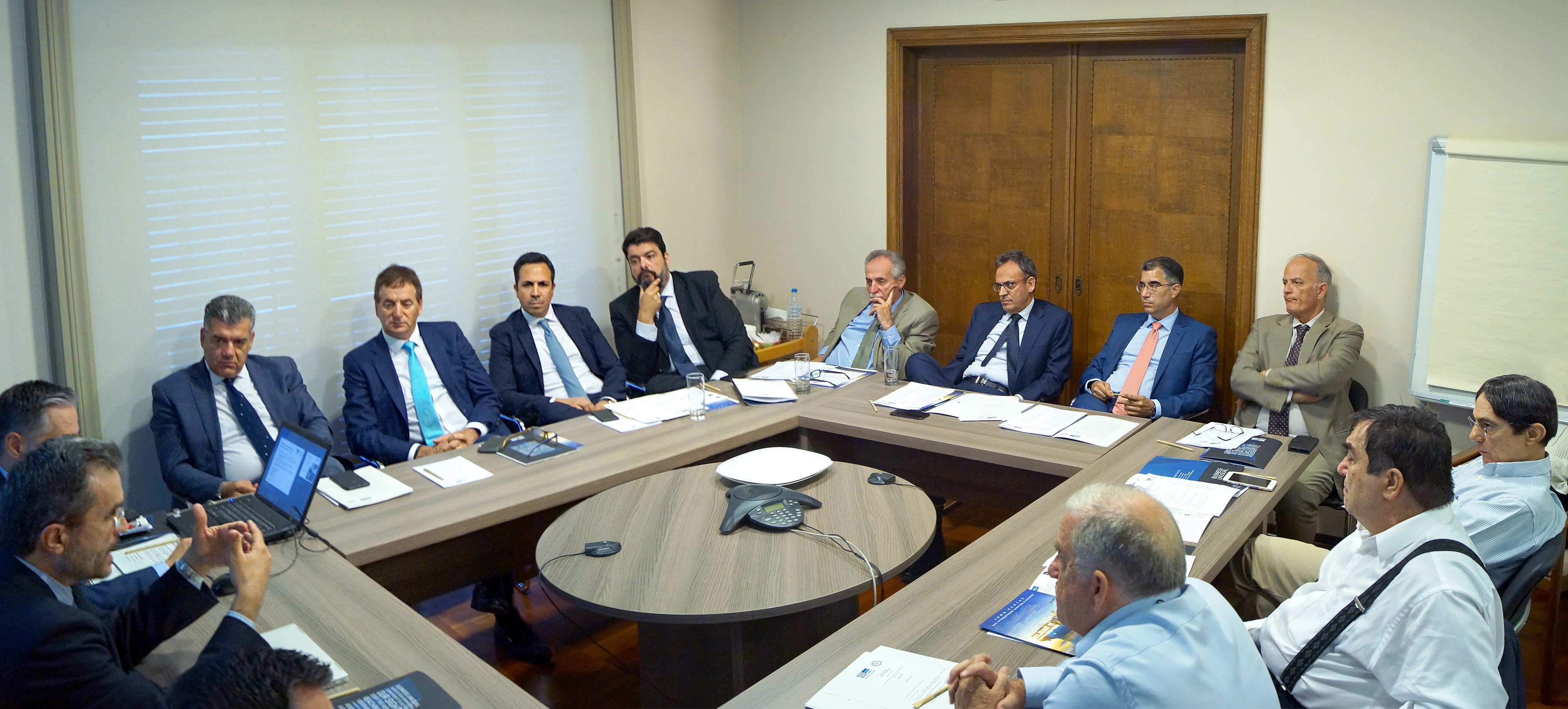 The annual assembly of the Shipping Programs Business Advisory Committee (BAC) took place at Alba on Tuesday May 22 .This annual meeting, consisting of distinguished executives of major shipping companies, aims to inform the Committee on the progress of the academic programs on shipping and at the same time to inform Alba's management on the actual needs of the shipping industry.
Following the briefings by Dean K. Axarloglou and the Director of Shipping Programs Mr. Spyros Vougious, the members of the committee engaged into a constructive discussion on educational issues concerning the development of the human capital  both on land (at shipping offices) and at sea. Among the issues discussed extensively was the need for further training on the so-called "soft skills".
Participants pointed out that postgraduate programs in shipping should follow the real needs and trends of the market and capitalize on the knowledge and experience that this industry can offer. Some of the committee members stressed that professors should be well aware of the specifics of the market and the actual operating conditions of the modern shipping business. The discussion also touched upon the eLearning issue, in the field of maritime education and training, where different and sometimes even contradictory approaches and views emerged among  the experienced industry executives.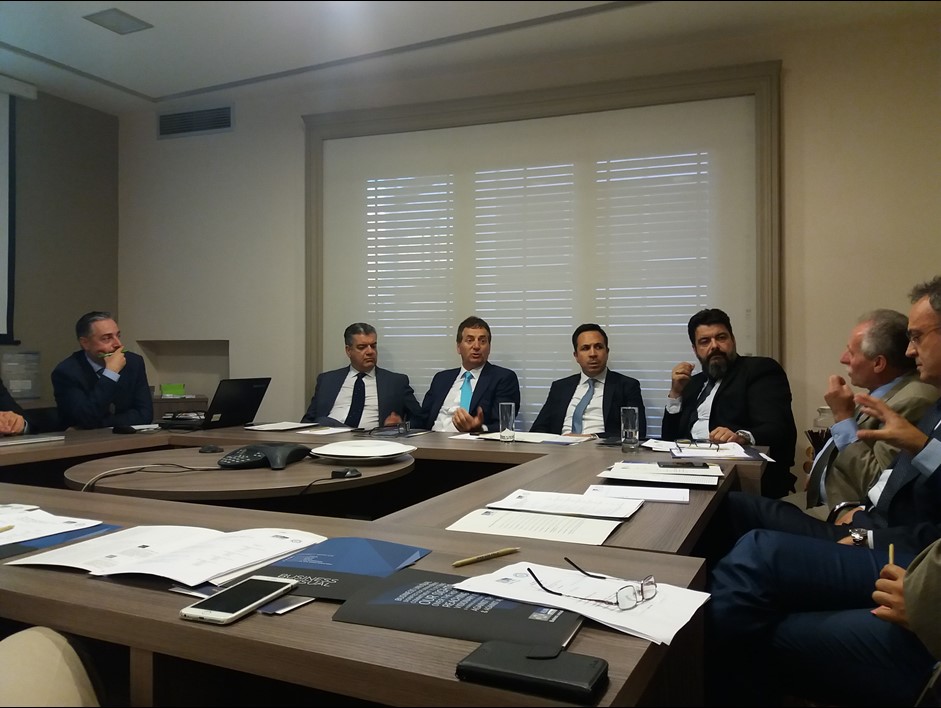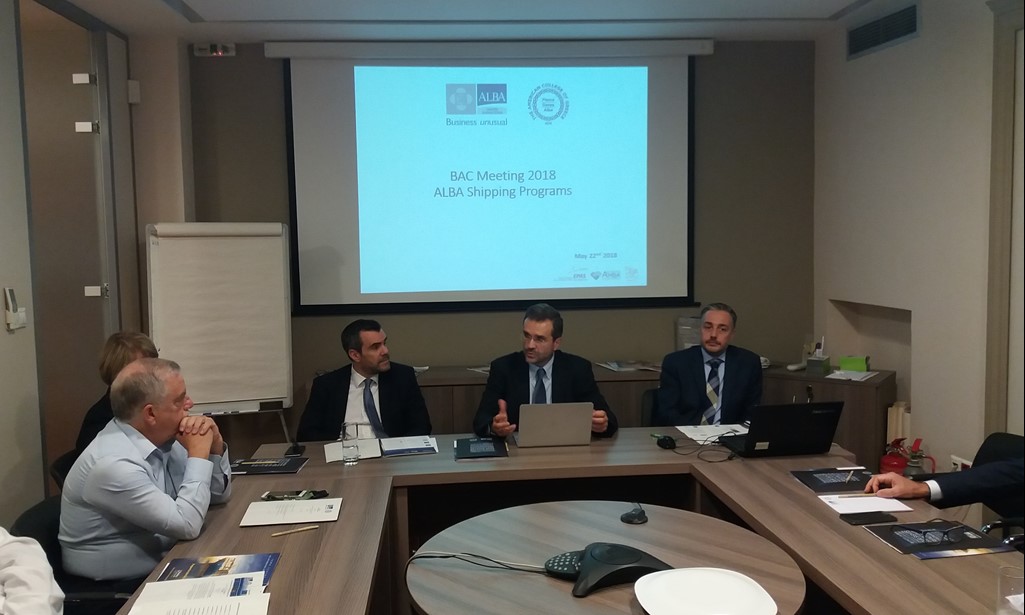 The Shipping Programs Business Advisory Committee (BAC) comprises of a select group of professionals from Greece and abroad and ensures the practical aspects of the program and that the program's content is in line with the most recent developments in the shipping industry. It consists of (in alphabetic order):
 George Achniotis, CFO NAVIOS MARITIME HOLDINGS
 Stamatis Bourboulis, General Manager - EURONAV Ship Management (Hellas) Ltd
 Anna Bredima, Senior Policy Advisor on European Affairs/ Cyprus Union of Shipowners
 Kostas Kanellopoulos, Managing Director NEREUS SHIPPING S.A.
 John Kokarakis, Vice President Technology and Business Development BUREAU VERITAS
 Ilias Ladas,

 

DPA, HR and Training Manager DANAOS SHIPPING CO LTD
 Dimitrios Mattheou,

 

Managing Director ARCADIA SHIPMANAGEMENT CO LTD
 Dimitris Patrikios,

 

General Manager SPRINGFIELD SHIPPING CO. PANAMA S.A.
 John Platsidakis, Chairman INTERCARGO Managing Director, ANANGEL
 George Skrimizeas,

 

General Manager ALL SEAS MARINE S.A.
 Stratos Tsalamanios,

 

Co-CEO MYLAKI SHIPPING AGENCY LTD and SEAVEN TANKER & DRY MANAGEMENT INC.
 Kostas Vlachos,

 

COO CONSOLIDATED MARINE MANAGEMENT INC.
 Panos Zachariadis, Technical Director ATLANTIC BULK CARRIERS MANAGEMENT LTD
 Ioannis Zafirakis, Director, Executive Vice-President & Secretary, DIANA SHIPPING INC and Director, COO & Secretary, DIANA CONTAINERSHIPS INC.