Monday, 18/10/2021
Participate in the 2022 global STEP Project survey!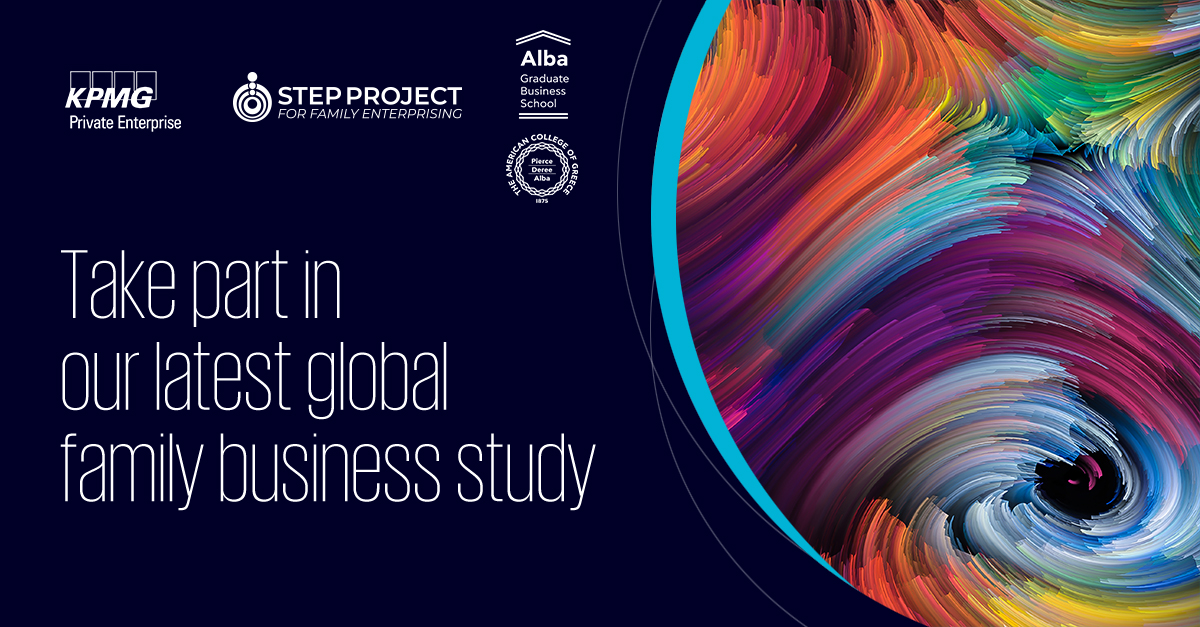 Family businesses constantly have to keep up with the pace of change in the business world, especially during and after the pandemic as they focus on long-term value. Following up on the 2021 survey that focused on the impact COVID-19 had on family businesses globally, the STEP Project Global Consortium and KPMG Private Enterprise are conducting a global family business survey to better understand the success factors that are contributing to the continuous regeneration of family businesses.
This year's survey, which takes 15 minutes to complete, will explore how the pandemic has impacted diversity in strategic decision-making, the involvement of multiple generations of family members, and changes to leadership. We invite family business leaders to respond to the survey and gain insights from around the world on how to strengthen the position of their family business.
The link to the survey is https://bit.ly/STEPSurvey2022.
The survey is available in Greek, English and several other languages. All information collected by this survey will be held in strict confidence. Data will be aggregated so that no individual or business will be identified in the analysis or subsequent reporting. However, at the end of the survey you will have an opportunity to opt-in to receive the report originating from this survey and/or to further participate in future initiatives.
In Greece the survey is administered by Alba - STEP's academic collaborator for Greece - in partnership with KPMG in Greece. If adequate data is gathered for family businesses in Greece, KPMG in Greece and Alba will prepare a dedicated national report.
Family business members may also share contact details with Alba to receive family business relevant insights through this form.
For further information or clarifications, you may contact Alexis Komselis, Director AHEAD - Alba Hub for Entrepreneurship and Development at akomselis@alba.acg.edu.