We urge applicants to request further information or to come for a meeting at our downtown campus, in order to better understand their profile and motivations.
Just fill out and submit the form above and we will respond to you as quickly as possible.
Tel.: +30 210 89.64.531-8
Fax: +30 210 89.62.139
e-mail: acprog@alba.acg.edu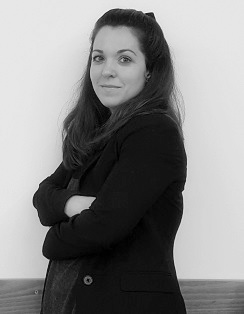 Director Academic Programs
Lila Efstathiadi is the Administrative Director of the Academic Programs Department. She holds a BSc degree from the University of the Aegean, School of Social Sciences, Department of Cultural Technology and Communication, and an MBA degree from ALBA Graduate Business School, The American College of Greece. She has an extensive working experience of over 10 years in running and managing academic programs within the school and she is specialized in the design and provision of personalized services that meet students' needs and improve their academic experience.