Thursday, 30/06/2016
Graduation Year: 2007 (PMBA 10)
Head of Voice of the Customer at OPAP SA
LinkedIn Profile here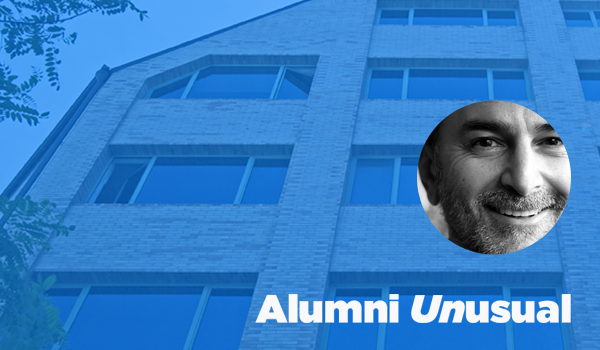 Looking back on your career, what was the most important decision you made (or didn't make) regarding your career path?
I would say it was accepting the challenge to work in Asia. I can't think of a better way to learn not to take things for granted, than having to deal with an entirely different culture. It's the definition of broadening one's mind in both a professional and a personal way. One of the most rewarding decisions I ever took in my life.
What do you believe recent grads should keep in mind as they start out their careers?
They should keep in mind that their ALBA degree alone is a powerful tool in their hands, to pursue the professional life they want, be this in Greece or abroad. No compromises. Of course this should be combined with their personal will to dare and jump out of their comfort zone.
What made you choose ALBA for your graduate studies?
I decided that if for a good 2 years, I am going to spend half my life in an educational institution, then it better be a prestigious one! Joking apart, I chose ALBA because I wanted to gain much more than just an MBA title. ALBA is a life experience.
Share with us your fondest memory while studying at ALBA.
For 2+ years, I spent the majority of my life in ALBA classes or in ALBA team meetings. I NEVER felt bored. Going to classes until 22:00, two times a week, after a busy day at work, driving 80 km a day, was still the most rewarding part of the day, thanks to our professors and my course-mates.
PROUST QUESTIONNAIRE 
What is your greatest fear? Stagnation
Which historical figure do you most identify with?

Leonardo Da Vinci
Which living person do you most admire? A close friend of mine. A life genius!
What is the trait you most deplore in yourself? Impatience
What is the trait you most deplore in others? Lack of honesty
What is your greatest extravagance? My travels
What is your favorite journey? Off-the-beaten-track Myanmar
On what occasion do you lie? Only when it's the only way to avoid hurting somebody
What is your greatest regret? Not escaping my comfort zone earlier
What or who is the greatest love of your life? My family and closest friends
When and where were you happiest? My first months in Yangon
Which talent would you most like to have? Rhetoric
What is your current state of mind? Excited
If you could change one thing about yourself, what would it be?

 

I would be more daring
If you could change one thing about your family, what would it be? I accept it as it is.
What do you consider your greatest achievement? That I have been an inspiration to some people.
What is your most treasured possession? My experiences – good and bad
Where would you like to live? In an interesting different country every 2 years
What is your favorite occupation? Travel photography
What is your most marked characteristic? I'm adaptable and inventive
What do you most value in your friends? That they are patient with me
What are your favorite names? Strange question. Myrto

What is your motto?

Live for the day