Wednesday, 03/09/2014
Graduation Year: 2002 (PMBA 6)
Global Head of Brand Management & Global Marketing at Lexus International
LinkedIn Profile here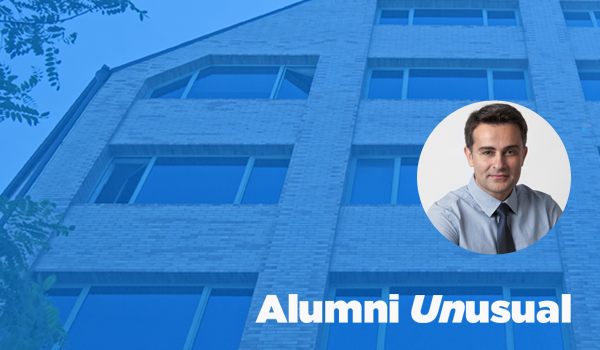 Could you update us on your latest professional developments?
I spent the last 4 years in Spain where my task was to rebuild the Toyota marketing organization post crisis. We made a lot of changes both organizationally and strategically which allowed us to become a benchmark in the industry, especially for digital and social media.
In July, I started my new assignment as General Manager for Lexus at our European HQ. My task here is to define the marketing strategy for Europe and help shape the global perspective of the brand.
What made you choose ALBA for your graduate studies?
I was looking for the best.  I asked around and almost everybody I asked pointed me to ALBA.  In 2001 – like today – ALBA is the best MBA in Greece for executives and those who aspire to become one. The simple reason is that beyond the exceptional curriculum, ALBA is always in-tune with the market and its ability to adapt and change with the times ensures what you learn is valid and useful.
Share with us your fondest memory while studying at ALBA
I'd have to say the meetings with my working group. We were 5 very different people but we always managed to get the job done – most times with the help of souvlakia, pizza and a few beers to celebrate in the end.
PROUST QUESTIONNAIRE


What is your greatest fear? The safety of the world we live in.
Which historical figure do you most identify with? El Greco for not giving up and succeeding outside his homeland.
Which living person do you most admire? Stephen Hawking for breaking the myth of "sound mind, sound body".
What is the trait you most deplore in yourself? Procrastination in my personal life.
What is the trait you most deplore in others? Procrastination in their business life.
What is your greatest extravagance? Still playing ice hockey.
What is your favorite journey? The journey home.
On what occasion do you lie? To protect those I care about.
What is your greatest regret? Not being braver when I was younger.
What or who is the greatest love of your life? My family.
When and where were you happiest? When my kids were born.
Which talent would you most like to have? To play a musical instrument like a pro.
What is your current state of mind? Cautiously Optimistic.
If you could change one thing about yourself, what would it be? I'd be 25 again.
If you could change one thing about your family, what would it be? I'd let them decide for themselves.
What do you consider your greatest achievement? Graduating from a Greek university having studied Greek only during evening classes in Canada.
What is your most treasured possession? My memories and as a result - all of our pictures.
Where would you like to live? Madrid, Toronto, London, New York again and one day in Athens.
What is your favorite occupation? Marketing – by far.
What is your most marked characteristic? Contagious ambition.
What do you most value in your friends? Their trust, understanding and compassion.
What are your favorite names? Constantinos and Anastasia
What is your motto? There is nothing so good that it cannot be made better.