Friday, 28/02/2014
Graduation Year: 2001 (PMBA 4)
VP Business Development Emerging Markets (Asia - LatAm) at Intralot
LinkedIn Profile here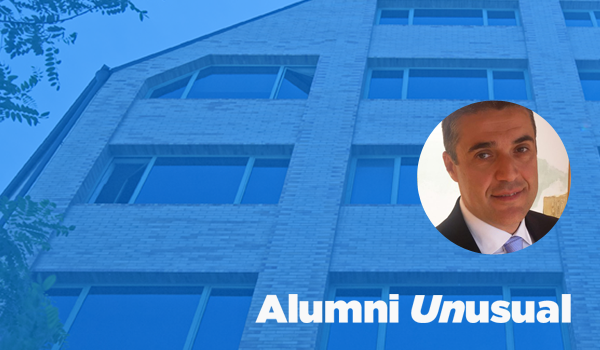 Could you update us on your latest professional developments?
Within the last 3 years I and my team have managed to secure 5 contracts in Asia, participate and win 3 international tenders and get approval/certification for PRC market.
How did ALBA help you in your career?
ALBA has great reference and recognition within the Hellenic business community and contributed while pursuing new jobs with success.
Share with us your fondest memory while studying at ALBA
Anxiety to reach the campus on time (working at Agios Stefanos while ALBA was in Vouliagmeni) and the long weekend team meetings to prepare assignments & presentations.
You've had an amazing career so far, in Greece and abroad. Care to share some advice with your fellow alumni on how to achieve corporate success and particularly outside of Greece?
I will use key words and elaborate during our upcoming face2face discussion on March 20th: good preparation, knowledge of the a) competition and b) market & customer needs, patience, punctuality, honesty, connections.
PROUST QUESTIONNAIRE
Your most marked characteristic? "Honesty/integrity & dignity".
The quality you most like in a man? "Honesty".
The quality you most like in a woman? "Being wise".
What do you most value in your friends? "Loyalty & honesty".
What is your favorite occupation? "Loving & coaching my kids".
What is your dream of happiness? "Raising my kids properly and live with my wife for the rest of our lives with dignity".
What to your mind would be the greatest of misfortunes? "Having serious health problems".
What would you like to be? "Army doctor".
In what country would you like to live? "Australia".
What is your favorite color? "Orange".
Who are your favorite poets? "Nikolaos Kazantzakis".
Who is your favorite hero of fiction? "Never had one".
Who are your favorite composers? "Eleni Karaindrou".
Who are your favorite painters? "Nikos Hadjikyriakos-Ghikas".
Who are your heroes in real life? "My parents and all these people who sacrifice things for their beloved ones".
What are your favorite names? "Elsie, Lydia, Nikolas".
What is it you most dislike? "Courtiers/smoothies".
What historical figures do you most despise? "Hitler".
What natural gift would you most like to possess? "Music talent".
How would you like to die? "Beloved from my own people".
What is your motto? "Who dares wins".