Tuesday, 16/02/2016
Graduation Year: 2003 (MBA 11)
General Manager, Chrisstahl Nigeria Ltd
LinkedIn Profile here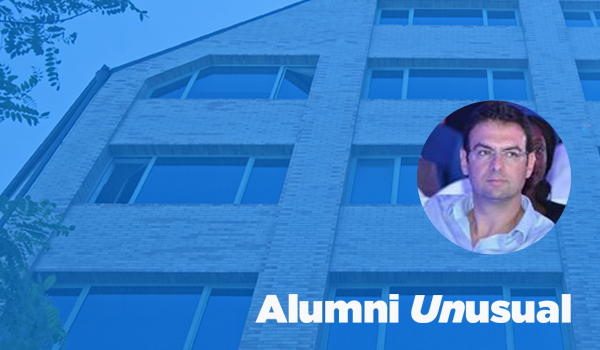 Looking back on your career, what was the most important decision you made (or didn't make) regarding your career path?
The most important decision in my career was taken during ALBA's career forum in 2003. I was interviewed in search of my first job and chose the one that I felt it was closer to my mentality, culture and personality. That particular choice helped me later understand that what matters mostly in our long career path is ethics, integrity and self-motivation to grow and develop yourself. These principles follow me until today.
What do you believe recent grads should keep in mind as they start out their careers?
My strong advice to recent grads is to first set certain criteria of what they would like to do in their life. Once they discover this, they should work hard with integrity; be persistent and act out of the box. In a tough and competitive world, they should consider themselves global citizens and shouldn't hesitate to take risks. Hard work and boldness in the long run always pays off.
What made you choose ALBA for your graduate studies?
Having studied Mechanical Engineering and chosen a "tech-economical" direction during my last year at Metsovio National Technical University, I pursued an MBA to help me develop my business skills and enable me to explore my entrepreneurial spirit. I had heard of ALBA and its high standards and reputation, its well established links with the job market and the real economy as well as its competent faculty. So, in the end, it was easy for me to make the decision.
Share with us your fondest memory while studying at ALBA.
Frankly speaking, I cannot distinguish only one. The whole year while studying at ALBA changed my personality. As an Engineer, with a very square way of thinking, I was transformed into an open minded professional. A lot of creativity, fun, team spirit, advanced knowledge mixed with many emotional moments influenced a big part of what I am as a person. Thank you ALBA!
PROUST QUESTIONNAIRE
What is your greatest fear? Being distant from my beloved persons in Greece.
Which historical figure do you most identify with? Nelson Mandela was a great inspiration to me. I had visited also his old house in Soweto, South Africa.
Which living person do you most admire? All people that are fighting to improve and make other people's life better.
What is the trait you most deplore in yourself? Being impulsive and sometimes stubborn.
What is the trait you most deplore in others? Not being authentic and honest.
What is your greatest extravagance? An expensive pair of shoes.
What is your favorite journey? Athens-Crete. After retiring, I would like to live in Crete permanently.
On what occasion do you lie? I try to avoid it. At times only, in order not to hurt others.
What is your greatest regret? I would've liked to enjoy my school years more, be more careless.
What or who is the greatest love of your life? My family and my significant other…I wish she knows it…
When and where were you happiest? Whenever I return to Greece. Currently, I miss my country more.

Which talent would you most like to have?

I would like to able to sing Greek songs. I love Greek music.

What is your current state of mind? "Live as if you were to die tomorrow. Learn as if you were to live forever,'' Mahatma Gandhi. This quote justifies my decision to leave Greece and come to work and live in Nigeria.
If you could change one thing about yourself, what would it be? Be less stressful and less worried about almost everything.
If you could change one thing about your family, what would it be? I accept others as they are.
What do you consider your greatest achievement? I am not sure if this has been achieved yet. Maybe, it is the sum of smaller ones.
What is your most treasured possession? My free time and my memories from my life so far.
Where would you like to live? In Crete, in an apartment with a sea view.
What is your favorite occupation? I like what I presently do. It is my choice.
What is your most marked characteristic? Persistence and integrity.
What do you most value in your friends? Honesty and sense of humor.
What are your favorite names? The names of those I love.

What is your motto? "Everything happens for a reason.''