Thursday, 14/12/2017
Graduation Year: 2010 (MSc in SHRM 7)
Head of Human Resources MCO Balkans at Takeda Pharmaceuticals
LinkedIn Profile here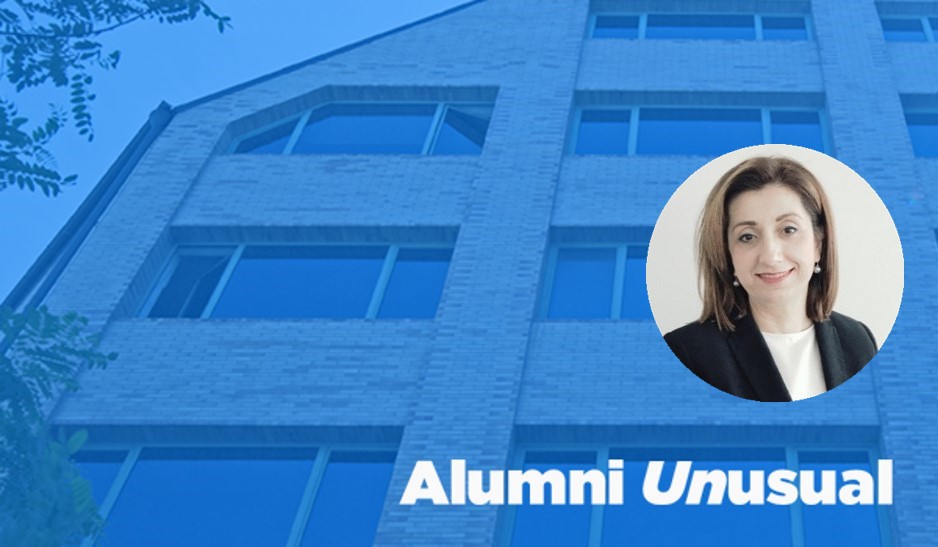 Looking back on your career, what was the most important decision you made (or didn't make) regarding your career path?
During my undergraduate studies, I worked as a full time student assistant at the Center for Career and Counseling Services of ACG.  The work I performed was assisting in administrative tasks, and this experience made me decide to work in the area of Human Resources Development. This job played an important part when applying for my first "real" job after graduation. The great lesson for me was that every job regardless how big or small, prestigious or not, contributes in building capabilities and skills for any working context.  Later on, almost 12 years after graduation, I decided to pursue an MSc in HRM at ALBA.  Again going back to school after years of working in the "professional world" is something I never regret as this part of my education helped me reframe my hands on experience with a new perspective with regards to Strategic Human Resources Management and business partnering.
What do you believe recent graduates should keep in mind as they start out their careers?
Be focused, never give up, see disappointments as opportunities to learn, big and work with ethics and integrity.
What made you choose ALBA for your graduate studies?
The high quality and standards of ALBA along with the competitive to foreign academic institutions academic curricula, made me choose ALBA.  
Share with us your fondest memory while studying at ALBA.
Very difficult to pick one.  So many memories.  I remember every second weekend being at ALBA in Vouliagmeni and during lunch breaks going to Moorings with my classmates along with our flipcharts for a working lunch and customers at the restaurant staring at us (not the waiters as they were used to ALBA students).
PROUST QUESTIONNAIRE
What is your greatest fear? Losing my resilience
Which historical figure do you most identify with? Nelson Mandela
Which living person do you most admire? My parents, for living their values and raising a family in very difficult times
What is the trait you most deplore in yourself? Taking for granted big achievements
What is the trait you most deplore in others? Having a hidden agenda, being political at the expense of others
What is your greatest extravagance? Building a home at the Peloponnese
What is your favorite journey? Christmas in Paris!
On what occasion do you lie? I try not to.  Instead, I prefer silence
What is your greatest regret? Not finding the time to exercise regularly
What or who is the greatest love of your life? My family and friends
When and where were you happiest? I cannot say of one special occasion.  There are different moments from a big achievement to seeing a sunset by the see or a rainbow after a heavy rain!
Which talent would you most like to have? Dancing Latin! Wish I had the rhythm!
What is your current state of mind? Curious
If you could change one thing about yourself, what would it be? Not to take things personal when outside of my sphere of control
If you could change one thing about your family, what would it be? Spend more quality time and travel more
What do you consider your greatest achievement? I was raised in Greece and the USA. As a child, I had to switch schools from American to Greek and vise-versa twice. Adopting to different school systems was very challenging, yet such a fruitful experience!  
What is your most treasured possession? My plants and especially my orchids
Where would you like to live? In Greece of course
What is your favorite occupation? Doctor
What is your most marked characteristic? Resilience and optimism
What do you most value in your friends? Their friendship and sense of humor
What are your favorite names? Eleftheria,  Alexandros,
What is your motto? Work for a cause, not for applause