Tuesday, 24/11/2015
Graduation Year: 2000 (MBA 8)
ΟΤΕ TV Business Unit Director
LinkedIn Profile here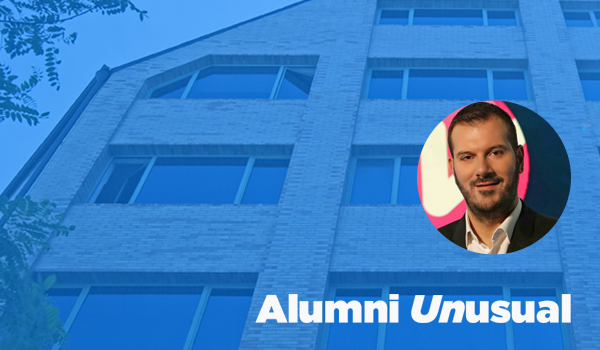 Looking back on your career, what was the most important decision you made (or didn't make) regarding your career path?
To join on a full time basis the FMCG company that I was working part time during my undergraduate studies. I was very lucky not only because I had the chance to create a solid ground for my career but most importantly to be mentored for my next steps. Moreover the work experience I acquired before my time at ALBA really paid off.
What's the most important thing for recent grads to keep in mind as they start out their careers?
Never stop asking for a challenge. Especially in the beginning of your career. Also try to be next to people that you can learn from. Don't be afraid to be competitive but never forget that your success depends on the team you are in, so make sure you respect your colleagues and you always have a good temper.
What made you choose ALBA for your graduate studies?
It was by far the best choice in Greece and it was highly referred by two grads that I really valued their opinion. It turned out they were right!
Share with us your fondest memory while studying at ALBA.
The field consulting project! It was fun to work with my teammates especially in the very nice cafes in Vouliagmeni by the sea! But really we were lucky enough to see our project being commercialized, winning the prize of the best field consulting project and above all forging strong friendships. My best man and one of my best friends is from that team…
PROUST QUESTIONNAIRE
What is your greatest fear? Something bad happening to my family
Which historical figure do you most identify with? Odysseus
Which living person do you most admire? Bill Gates
What is the trait you most deplore in yourself? Impatience
What is the trait you most deplore in others? Lack of respect
What is your greatest extravagance? An expensive pair of shoes
What is your favorite journey? To the village my mother comes from in Crete
On what occasion do you lie? I prefer not to express my view instead of lying
What is your greatest regret? The last dinner I had
What or who is the greatest love of your life? My wife and kids
When and where were you happiest? In family vacations with friends wherever
Which talent would you most like to have? Painting
What is your current state of mind? Sad, I recently lost a friend
If you could change one thing about yourself, what would it be? To be more relaxed
If you could change one thing about your family, what would it be? To spend more time with them
What do you consider your greatest achievement? My family
What is your most treasured possession? A rare vinyl record of the Police
Where would you like to live? Greece, despite the difficulties we are lucky to be here
What is your favorite occupation? What I do now
What is your most marked characteristic? Integrity and getting things done
What do you most value in your friends? Loyalty
What are your favorite names? Mariza and Stavros, my kids names

What is your motto? The truth is out there…