Wednesday, 01/03/2017
Graduation Year: 2002 (MBA 9)
Export Markets Director at Sarantis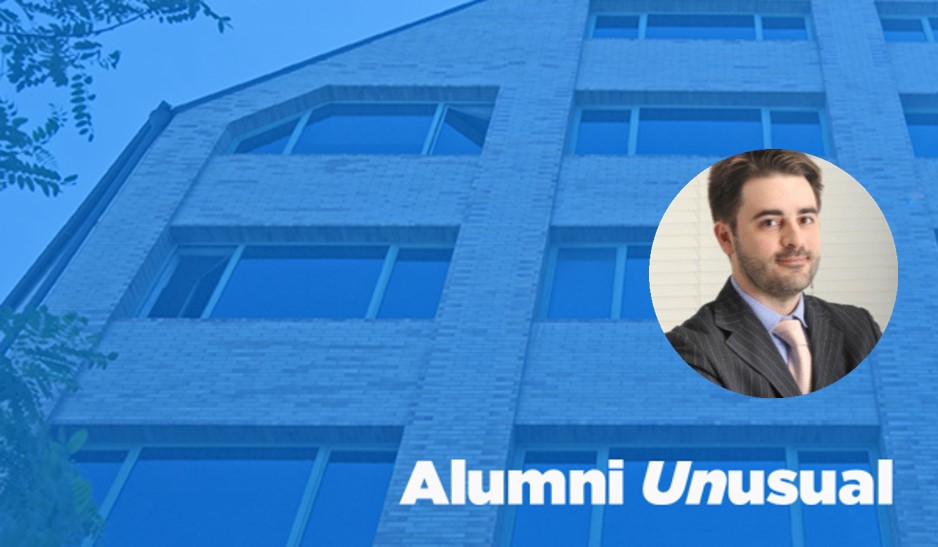 Looking back on your career, what was the most important decision you made (or didn't make) regarding your career path?
On one occasion, due to a company restructuring, I was presented with two options: Either getting fired or move to a position for which I was overqualified with 25% less income. I decided to stay, accepting this setback as the best possible option to prove myself in the same company environment. The story so far proves that decision was the right one.

What do you believe recent grads should keep in mind as they start out their careers?
Today situation in workplace is not comparable with 16 year ago, however same principals apply: Set clear objectives, make relentless research, go to every interview they invite you and never ever get disappointed with a NO: No matter how a cliché it sounds, those NO's will make you a better candidate the next time.

What made you choose ALBA for your graduate studies?
ALBA was a no brainer for me at that time: I had met academically Mr. Travlos and Mr. Athanasopoulos during my third year in University of Piraeus at the time they were setting up a Business School in Greece. About 4 years later ALBA had already built an excellent reputation for connecting recent graduates with the demanding business workplace, so the choice was obvious!
Share with us your fondest memory while studying at ALBA.
Well, not exactly while studying… my two fondest memories come from just before and after the academic year. The team building camping-weekend on the mountain of Kaliakouda and the makeshift farewell party (myself as a co-DJ and sort-of-barman…) we organized 12 months  after. However between those two "brackets" this year in between was THE fondest memory of my life so far…
PROUST QUESTIONNAIRE

What is your greatest fear? Loneliness
Which historical figure do you most identify with? Ioannis Kapodistrias
Which living person do you most admire? Giannis Antetokounmpo
 What is the trait you most deplore in yourself? Blaming myself for mishaps
What is the trait you most deplore in others? Not being honest
What is your greatest extravagance? Running a one-and-a-half (62K) mountain marathon in Arkadia in 8hrs…
What is your favorite journey? Road Tripping from Atlantic to Indian coast in South Africa
On what occasion do you lie? Only when truth would irreparably hurt
What is your greatest regret? Could have worked abroad
What or who is the greatest love of your life? My family
When and where were you happiest? Birth of my boy & Birth of my girl
Which talent would you most like to have? Directing films
What is your current state of mind? Busy…but full of energy
If you could change one thing about yourself, what would it be? Self-pity
 If you could change one thing about your family, what would it be? None
What do you consider your greatest achievement? Work life balance
What is your most treasured possession? My Lego collection
Where would you like to live? Stay in dozen different places but never leave home
What is your favorite occupation? Travelling
What is your most marked characteristic? Honesty
What do you most value in your friends? Them being open to discuss
What are your favorite names? Anna, Maria, Hercules
What is your motto? Never postpone what you can do today for tomorrow