Tuesday, 23/11/2021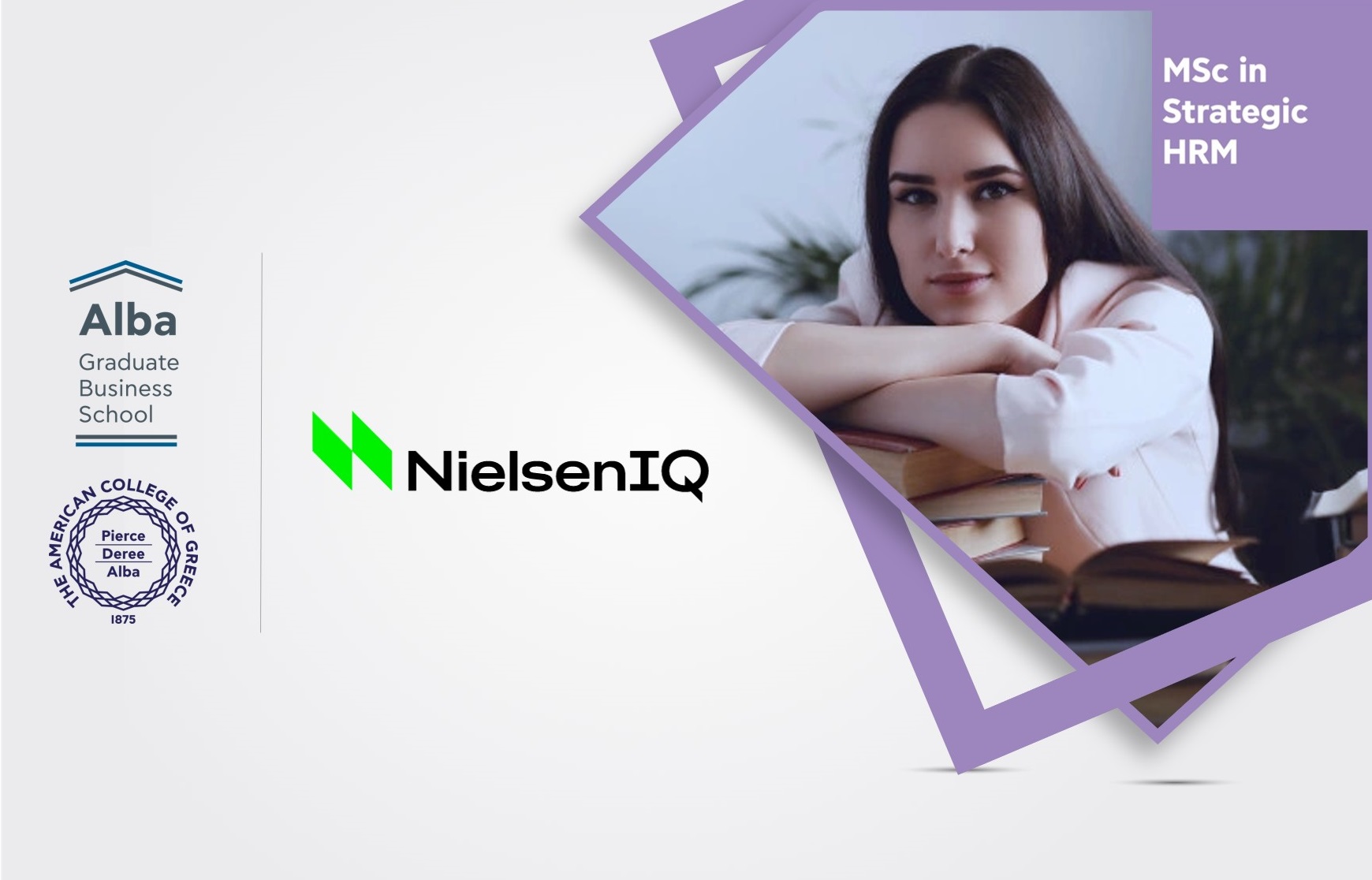 We are excited to announce thatNielsenIQ is offering one full scholarship for our postgraduate program MSc in Strategic HRM. The scholarship, which covers 100% of the tuition, is offered by NielsenIQ as part of its global corporate responsibility program and is a tangible proof of the company's support in education of promosing future executives as a key asset for the development of the Greek economy and society at large.
You can learn more about the criteria of the scholarship here
According to Dr. Stefanos Zarkos, Associate Dean of Academic Programs "We are deeply thankful to NielsenIQ for the both the scholarship it offers for our MSc in Strategic HRM program and also its overall active support over the years.
Strategic partnerships with leading companies such as NielsenIQ are embedded in Alba's DNA, as the school is distinguished by its innate tendency and commitment to working closely with the business community, with the common purpose of developing capable executives who shall  act as agent of growth and development in both national and  and international level."
From his end, Mr. Vaios Dimoragas, Managing Director NIQ Greece and Bulgaria, stated that : "We are very happy and proud of our strategic partnership with Alba Graduate Business School. The scholarship offered by our company for the MSc in Strategic HRM program of Alba is provided within the corporate social responsibility program of NielsenIQ, in the framework of which we support and always encourage business education in cooperation with reliable institutions"