Thursday, 03/11/2022
Celebrating entrepreneurship and our students' endeavors!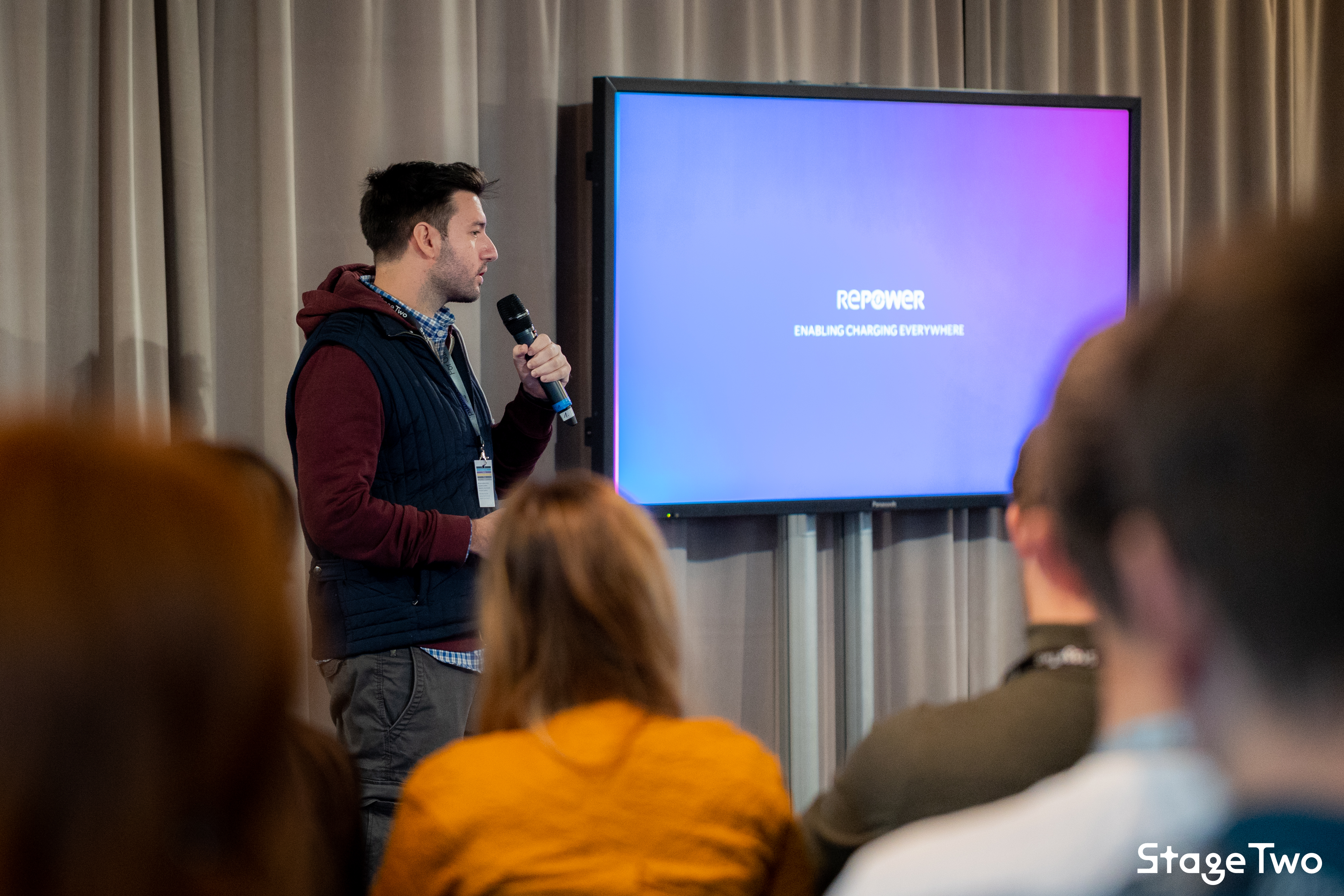 We are very happy & proud to announce that our Alba MBA team made it to the semi-finals of the Stage Two Competition for the Best Digital/Business Innovation startup. 
Stage Two is a pan-European start-up competition for the best startups spinning out of leading universities, held under the patronage of EU-Commission. This year's Stage 2 startup competition, organized by RWTH Aachen University and HHL Leipzig, brought together more than double the participants from last year. Fifty startups from over 20 European nations and 40 universities in Berlin took part in the contest. The jury consists of reputable representatives from venture capital and this year teams competed for monetary awards exceeded 3million euros . Alba was the only Greek Business Graduate School participating alongside the University of Cyprus.
The Alba team reached the semi-finals and, with their innovative startup, RePower, fostered not only entrepreneurship but also engineering. RePower, co-founded by Alexios Ektor Koursopoulos  and Stavros Skarlis,  aims to empower eV Fleet owners with scalable, optimizable, and sustainable charging solutions, enabling maximum utilization of their eV fleet's potential beyond grid limitations. The start-up has found a solution for convenient, cost-effective eV charging, regardless of the existing infrastructure, which is customizable based on the customer's needs.
But how did the team land in Berlin?
Our team's journey began when they took the Entrepreneurship course during their Alba MBA studies.
The course aspires for students to grasp the world of startups and plan new ventures.  As part of their coursework, our MBA students develop unique business ideas in a highly interactive, practice-based learning environment. This is where RePower blossomed and came to fruition! With the guidance, mentorship and supervision of their professor, Dr. George Batsakis, RePower was ready for any challenge that lay ahead. RePower participated in the annual Alba Business Plan Contest, along with 12 other teams from Alba. A panel of leading practitioners and academics evaluated the teams' business strategy. This year's winning team, RePower, was  then nominated to represent Alba at the Stage 2 Competition and joined 50 other startups from all over Europe. Before flying to Berlin,  the team had several meetings so as to further develop their business idea / pitch based on comments received in the internal contest and feedback provided by the course instructor and the Director of AHEAD, Mr Alexis Komselis. 
Celebrating Alba team's achievement, Dr. Batsakis expressed his true joy for mentoring & working with RePower team during the Alba MBA Entrepreneurship course and beyond. " The team pulled off a challenging, yet very competitive venture project, which they managed to pitch in Stage Two, the largest pan-European competition for the best startups spinning out of leading universities. We are really proud of team RePower for representing our school in a startup competition that attracts the best talent of some of the leading universities in Europe."
Get a look of the pitch that got the team in the competition here.
Watch the team's presentation below.