Monday, 21/12/2020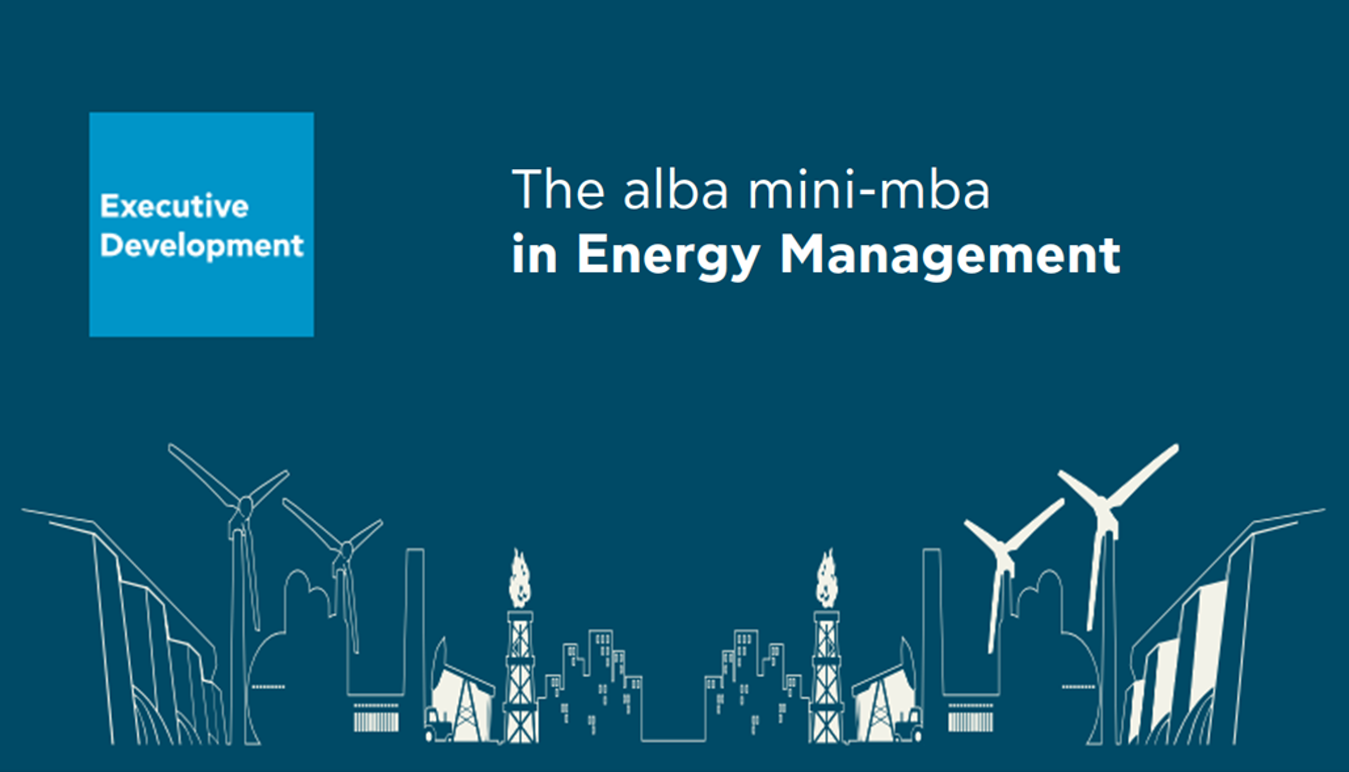 We are exchited to present this innovative, integrative Executive Education Program that blends cutting-edge knowledge and practical insights in the booming field of Energy, with research based knowledge in business and in management.
The program, scheduled to start during January, is highly interactive & participative  and will be delivered via the Zoom synchronous learning platform.
The mini mba in Energy is addressed to :
Senior and middle managers employed in the energy industry that wish to develop a contemporary understanding and cutting-edge knowledge about current trends in the energy sector both in a national and an international context
Professionals that engage in collaborative relations within the Energy ecosystem
Professionals that are interested to pursue a career in the Energy sector
Junior executives, with an academic background in energy related studies that are interested in further exploring the field of Energy Management.
To learn more, to request a brochure and to apply online click here .
According to the academic Director of the program, Dr. Kostas  Andriosopoulos : "The Energy Market in currently in a mode of complete transformation, with significant developments taking place both internationally and nationally. The current Green Energy Transition commits the Greek government to attain the goals set by the National Energy and Climate Planning and creates multiple challenges for the rapid adaptation of market participants. Alba's mini mba in Energy Management is designed to provide executives with the right skills and toolset to cope with the ever-changing energy environment."
From his end, Alba's Dean Dr. Kostas Axarloglou underlined the extensive experience Alba's Executive Development has in the orchestration and delivery of mini mba programs. "We offer this state-of-the-art mini mba in Energy Management so as to contribute to the development of contemporary knowledge and skills and to support the efforts of organizations developing in this constantly evolving industry".