Tuesday, 20/01/2015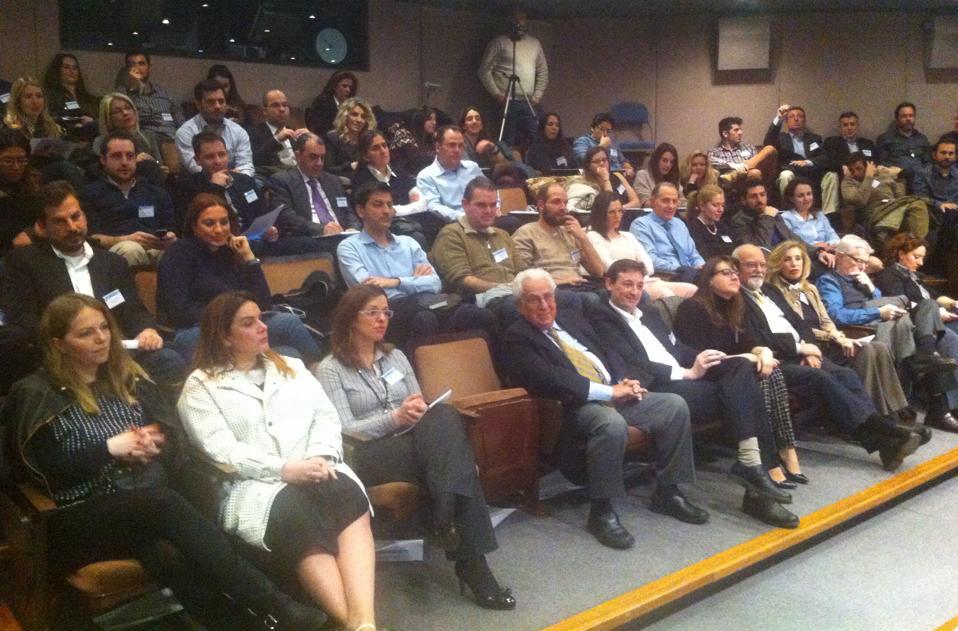 The ALBA Graduate Business School Alumni Association welcomed Mr. Nikos Koumetis President, Central & Southern Europe Business Unit of Coca-Cola, on December 8 for a lecture where he discussed the challenges faced by management in Greece today – "Leadership in Crisis or Crisis in Leadership."

Nikos Ebeoglou, executive Board Chairman of ALBA Graduate School, introduced Mr. Koumetis, who shared his personal story and outlined how he became one of the most distinguished Greek leaders at the helm of a multinational company with a huge global presence.

Mr. Koumetis concluded that for Greeks to ensure that Greece goes on an upward path, they have to "grow" executive leaders with "more self knowledge, a positive attitude and cross-cultural experience."

Mr. Koumettis studied Marketing-Management at DEREE, earning his BSc in 1986 followed by his MSc in International Marketing from Strathclyde Business School.

Nikos Koumettis joined the Board of Trustees of the American College of Greece in 2010. Currently, he serves as chair of the Enrollment and Marketing Committee. He was named President, Central & Southern Europe Business Unit of Coca-Cola in 2011. He was President of Coca-Cola Ltd in Canada from June 2008-March 2011 and led the Coca-Cola Company's Adriatic and Balkans Business Unit, based in Bucharest, Romania from 2003-2008.