Tuesday, 24/04/2018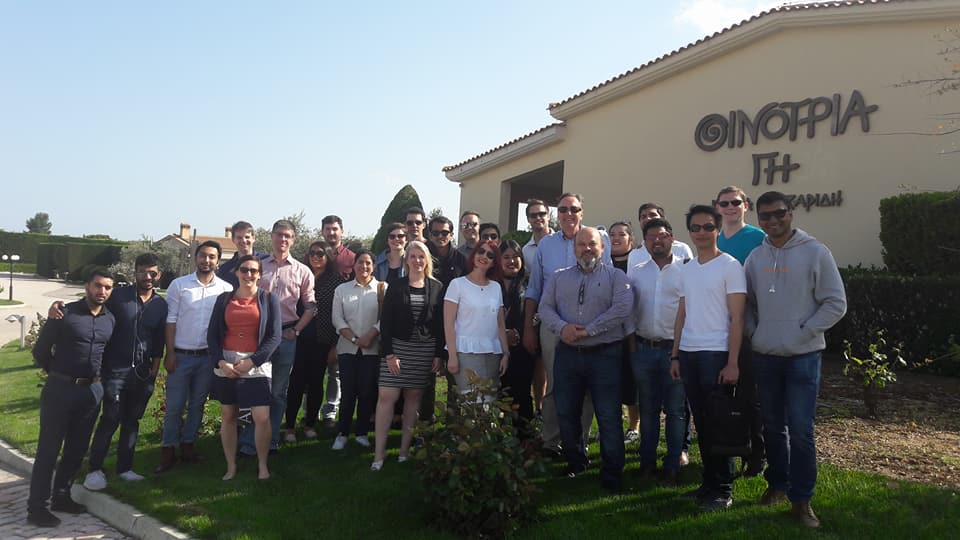 Alba hosted for the 5th year in the row the MBA and Master students of University of Applied Sciences in Bremen last month.
During their Field Trip in Athens they had the chance  to visit Attiki Honey and discuss the honey processing before reaching the supermarket shelves. After a traditional delicious lunch ALBA partners visited Costas Lazaridis Estate - Oenotria Gi Wine museum. It was a great chance to taste balsamic vinegar and to smell the lemon in the Assyrtiko Greek wine.
Their weekly program also included lectures by the Dean Kostas Axarloglou, Prof. Panos Avramidis, Prof. Kyriakos Kyriakopoulos, Prof. George Batsakis and Prof. Anastasios Stalikas.
Students had also the chance to meet Greek companies invited by Mr. Alexis Komselis and to discuss with the HR Director of OPAP.
Their field trip was completed with a farewell lunch at Kavouri beach and sun bathing at a Beach Bar of the south coast line.