Friday, 19/05/2023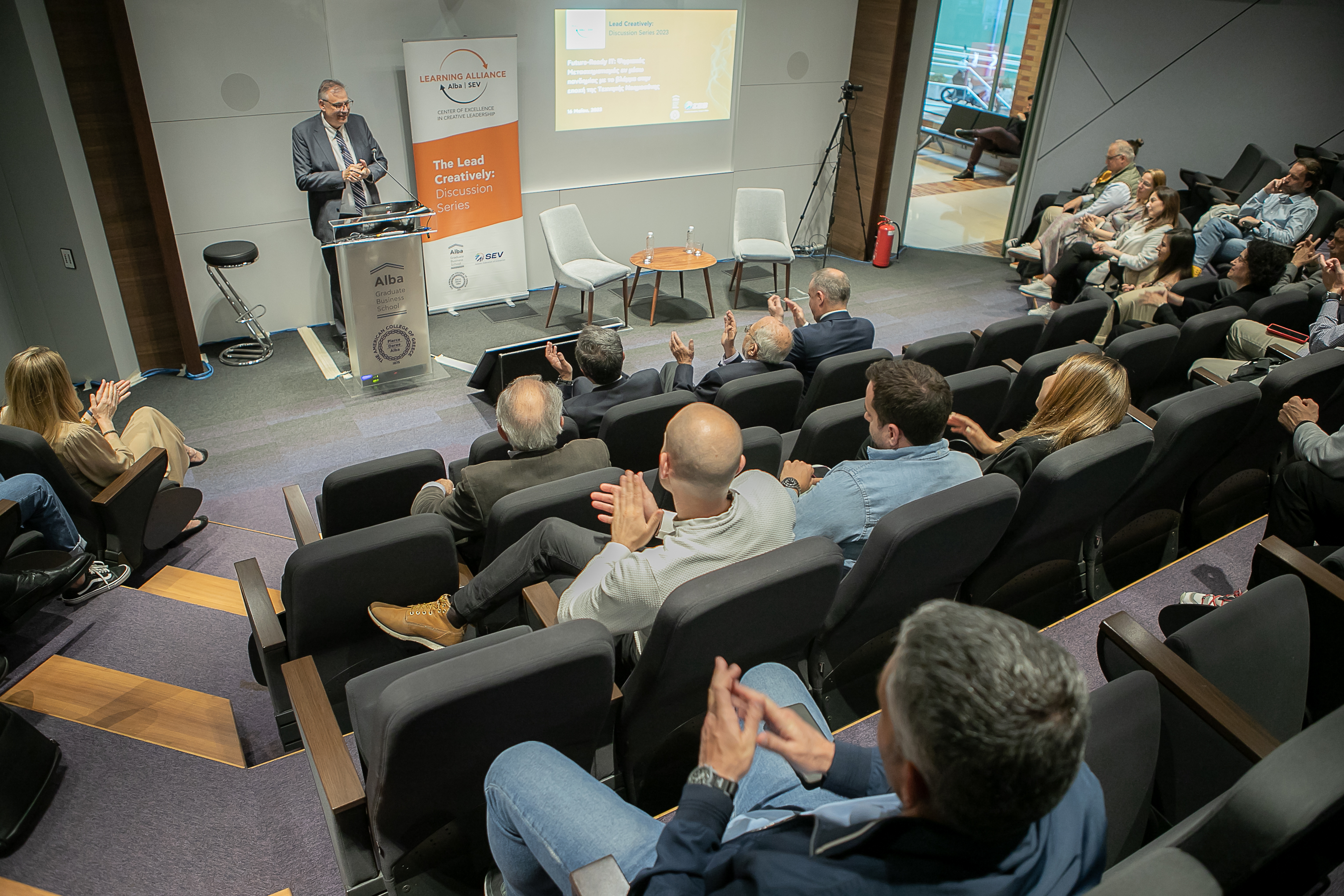 Just like the COVID-19 pandemic, every crisis pushes companies over the tipping point of their capabilities and forces them to change the way they do business. To stay competitive in an environment of constant crisis, businesses needed readiness, agility, and tools not only to respond to volatility but to stay ahead of the curve.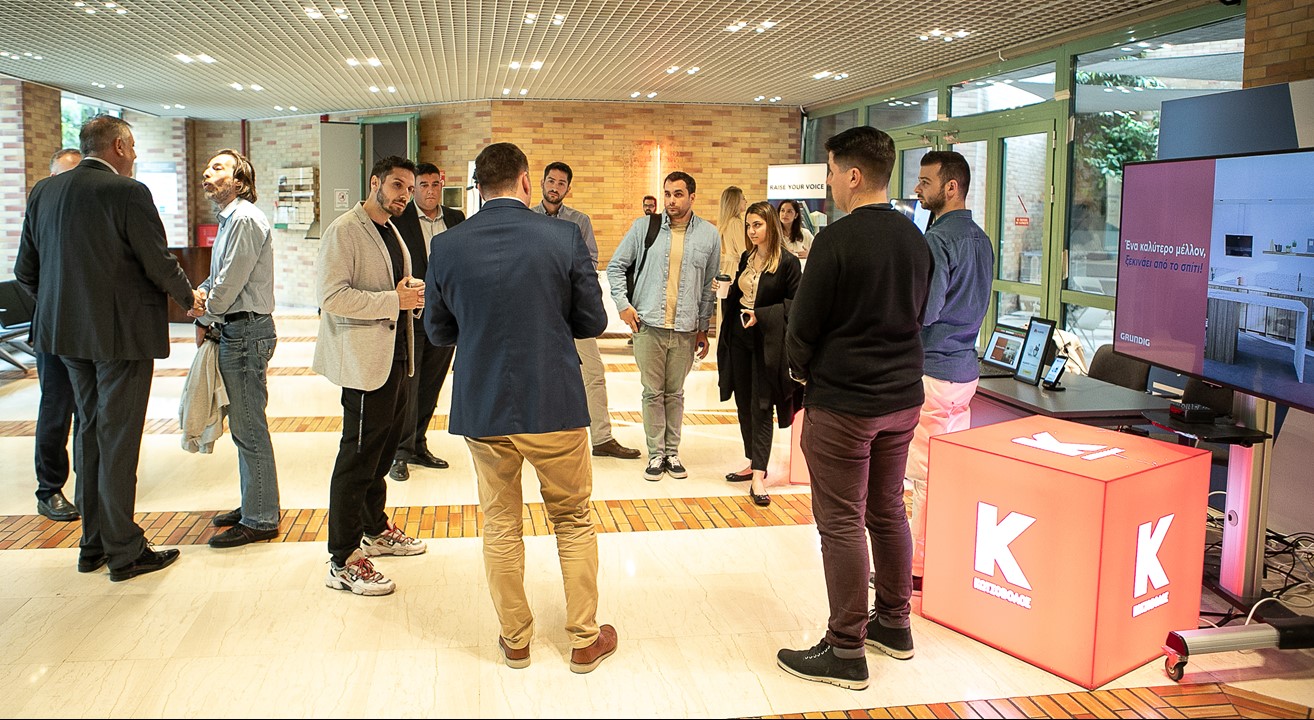 In this sea of unprecedented change, Kotsovolos successfully navigated its digital transformation while at the same time rearranging its priorities. Yiannis Papidis, Chief Technology & Business Change Officer and Alba alumnus, visited us at Alba and gave us an insight on "Future-Ready IT: Digital Transformation amidst a pandemic, with a view to the era of Artificial Intelligence" at the latest "Lead Creatively: Discussion Series" event of the SEV Center of Excellence in Creative Leadership.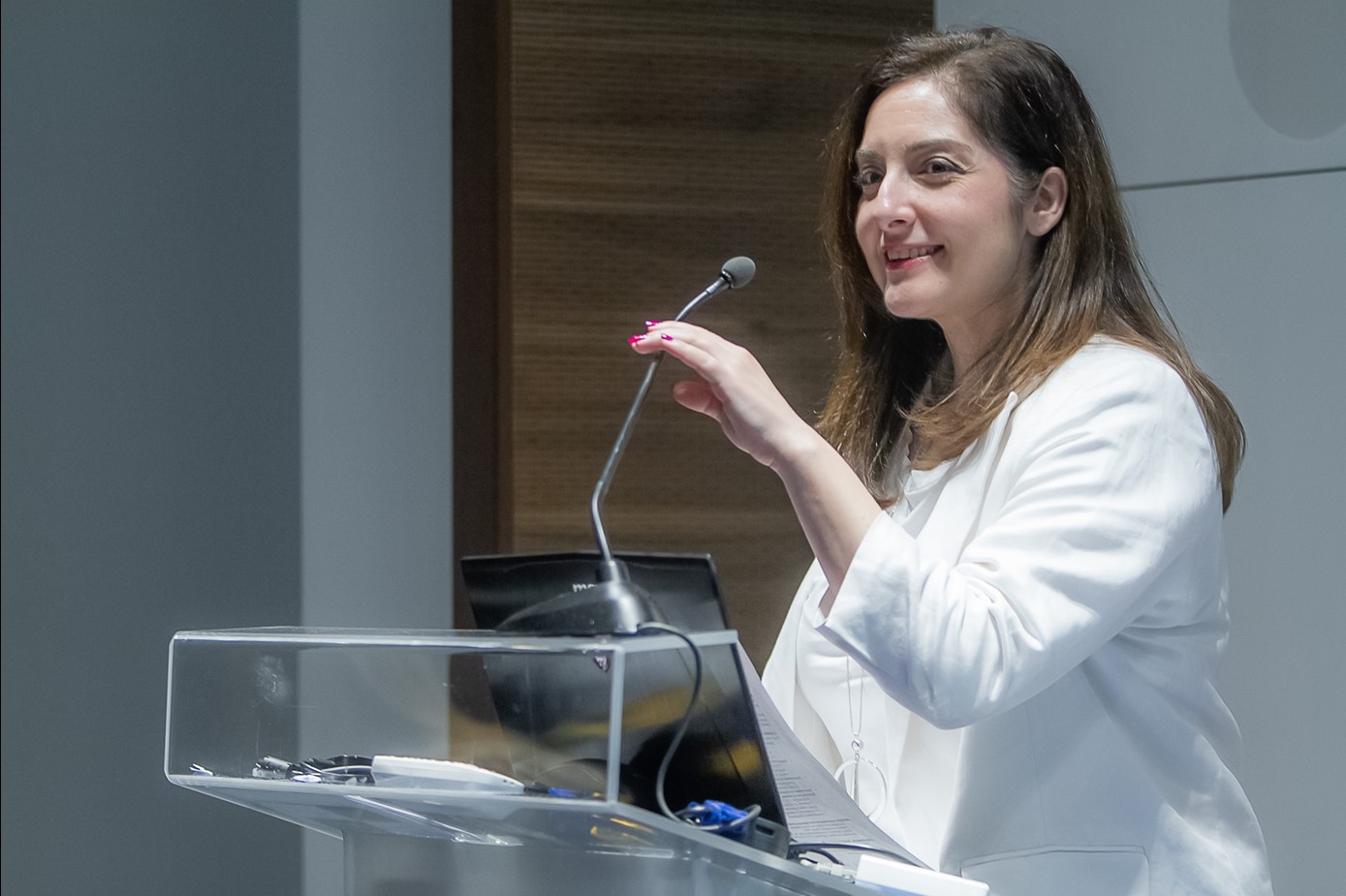 Maria Bozoudi, Senior Advisor of Industry, Growth, Technology & Innovation at SEV, opened the event by commenting on how Greek companies recognize the importance of integrating digital transformation and AI into their strategic priorities. "In a research study conducted, Greek companies are investing more in AI (five-fold compared to other EU countries) either internally or collaborating with other companies that provide these services. For a company to become more competitive on a global scale, its leadership needs to change the company culture, invest in innovative technologies and promote collaboration with partners for growth and development."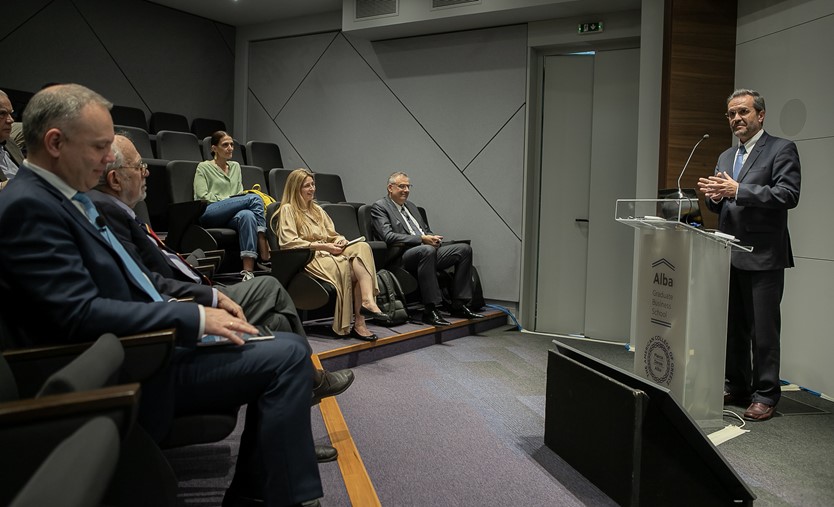 Alba Dean, Kostas Axarloglou, welcomed the audience to the SEV Center and commented on Alba's service to the business community. He mentioned how through these events, symposiums and research collaborations, Alba and SEV are trailblazers that nurture a culture of academic excellence with business knowledge.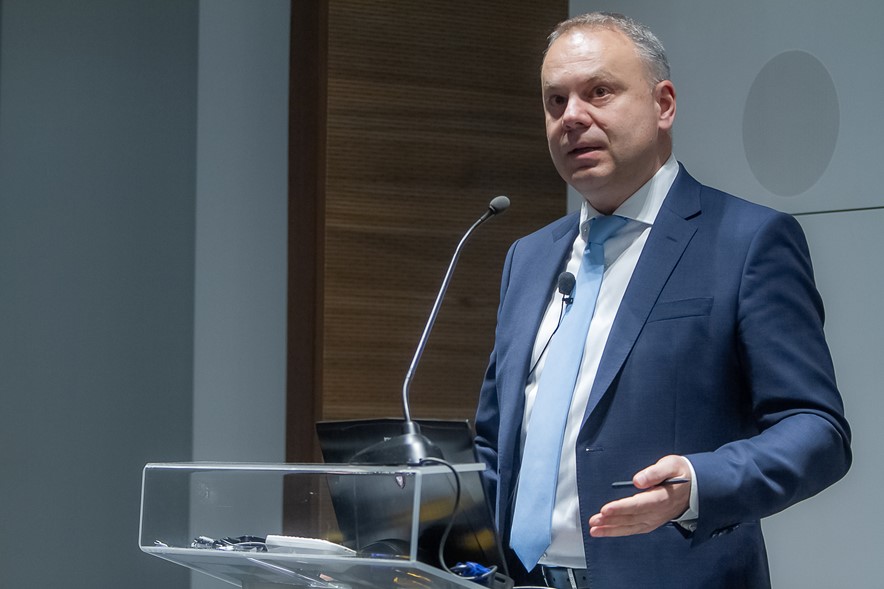 Dr. Nikos Mylonopoulos, Director of the SEV Center of Excellence in Creative Leadership and Alba Professor of Digital Business, took the floor and pointed out how the title of this event, "Future-Ready IT," is indicative of how technology capabilities define what companies can and cannot do. "In the last 15 years, successive crises, surprising shocks and disruptive opportunities and threats have enabled businesses that leveraged digital technologies to be ahead of the game. Each company, whether they like it or not, de facto needs to be a digital company and have the technical skills to be competitive. Artificial intelligence, in particular, calls into question many things that we take for granted and poses the issue of how prepared we are for its permeation in every industry and sector."
Forward-thinker, tech entrepreneur, always one step ahead of developments in business strategy and technology. These are some of the words Dr. Mylonopoulos used to describe the event's speaker, Yiannis Papidis.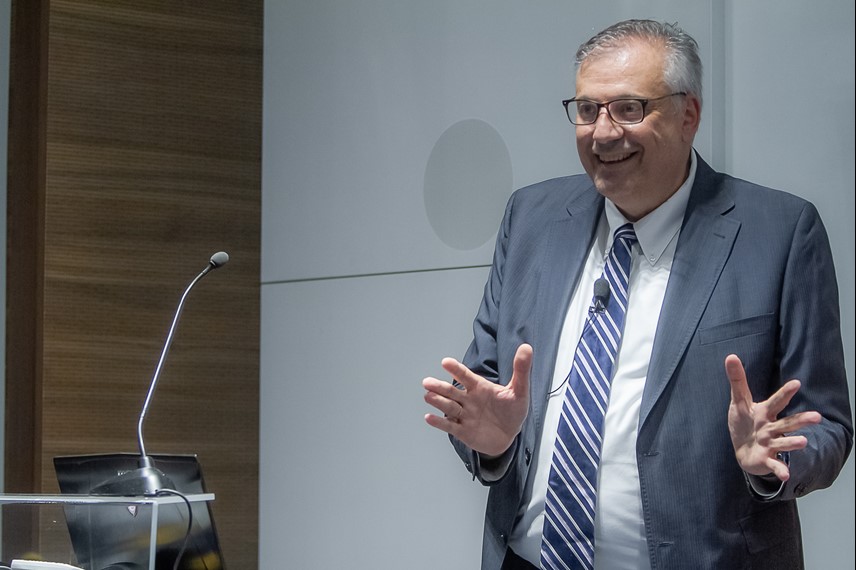 Papidis started off by describing how Kotsovolos began as a single-family store in 1950 to the largest consumer technology specialist retailer in Greece. The current consumer is different from the past, with new demands and greater expectations. Therefore, companies must find new ways of doing business, secure agility to maintain competitive advantage and build a relationship with their customers. In the case of Kotsovolos, they built a business-driven IT organization that shared common goals and vision, worked closely with business counterparts and implemented agile development in customer-facing areas.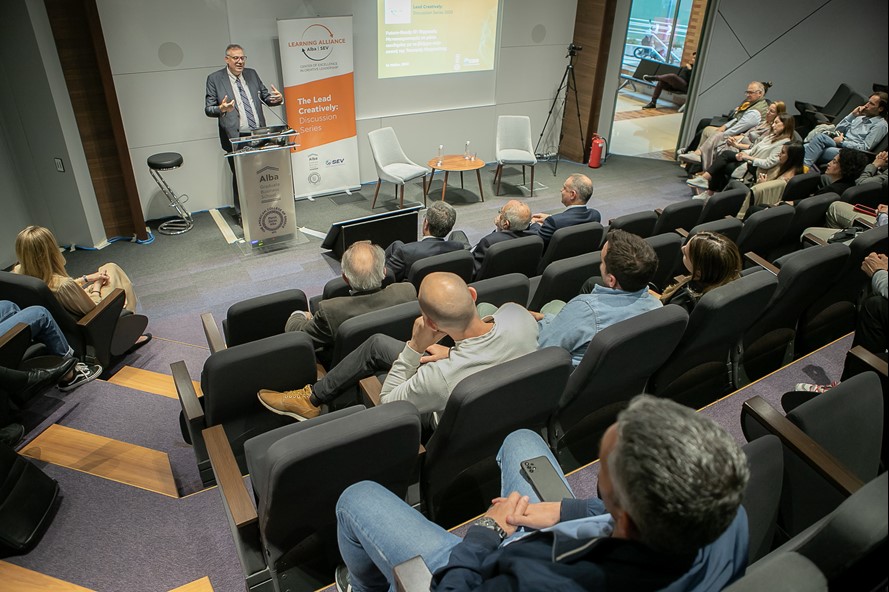 The pandemic reality demanded a violent transformation of the Kotsovolos business model and was a great opportunity for the company to exploit their "kapabilities". Pre-pandemic, the company had invested in innovative technology which enable them to respond to the lockdown almost overnight to handle a huge volume of transactions while rolling out new ways of doing business.
Yiannis Papidis's words resonated in the room when he stated: "Transformation is about the people. It requires Top Level commitment, puts people at the center and is fueled by a culture of trust and collaboration. Vision is more important than ever and more than we often acknowledge. Every aspect of the company needs to align with the company's vision. Similarly, IT strategy and architecture need to align with the company vision in such a way that people understand why each system exists and which part of the company mission it supports."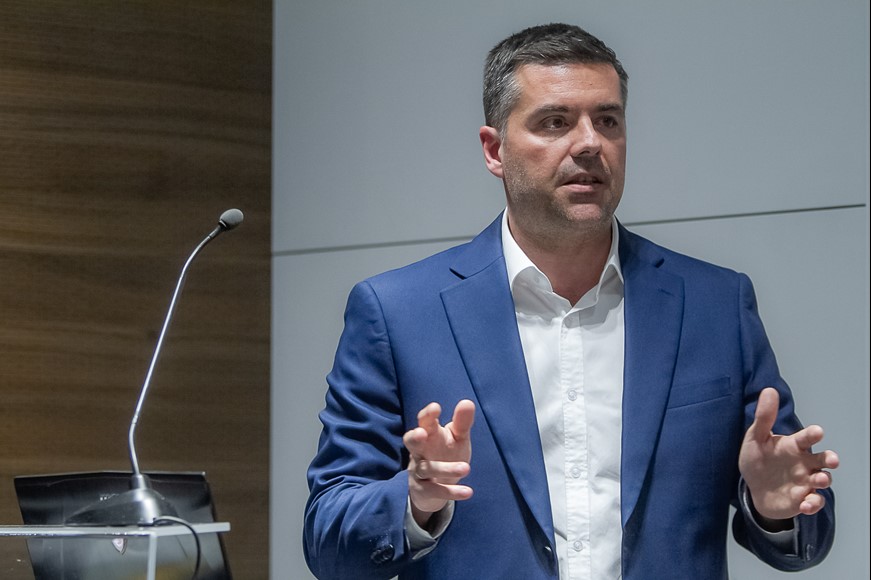 Kotsovolos continues investing in digital innovation and encourages its employees to become citizen developers utilizing low code tools to improve workflows, business process, and customer support with the help of the IT team. An example of such innovation by the Digital Media marketing team was presented by Thanos Troupkos: a retail advertising media network solution that helps Kotsovolos improve brand area experience, optimize content management and provide both brands and consumers with a fully personalized experience.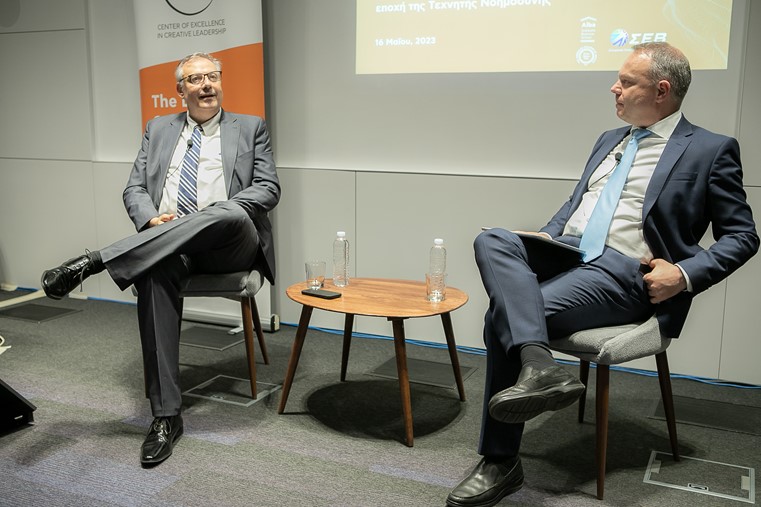 In the Q&A session, Papidis discussed the difficulty of retaining employees during the pandemic who were unwilling to follow the company's vision. Kotsovolos' leadership was already invested in digital transformation, even before the pandemic, and is constantly transforming, adopting digital technologies at an accelerated pace, exploiting opportunities and responding to challenges.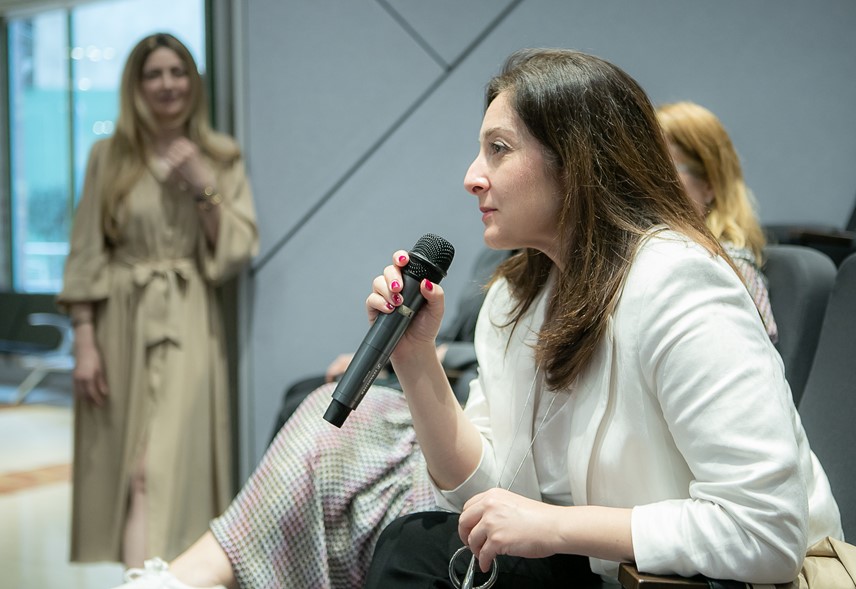 Papidis wrapped up by stating, "If top management doesn't share the culture and are enablers, it is difficult to implement digital transformation in the company."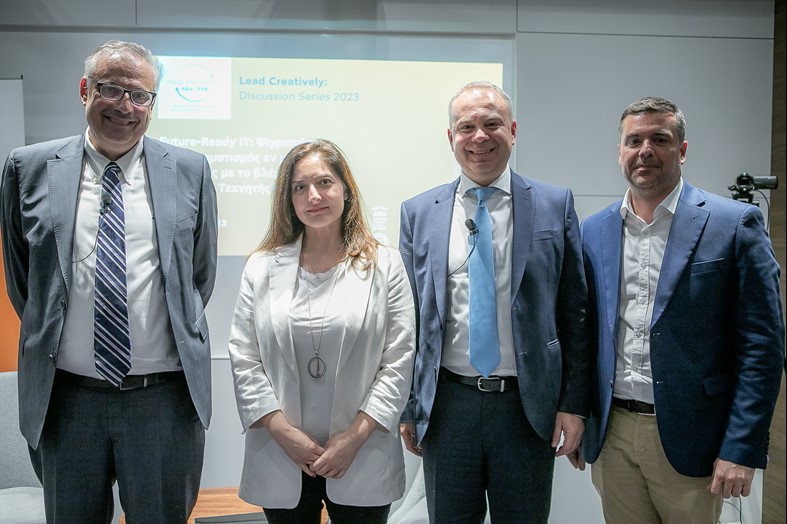 If you want to view the event in its entirety [in Greek], click here.