Tuesday, 16/07/2013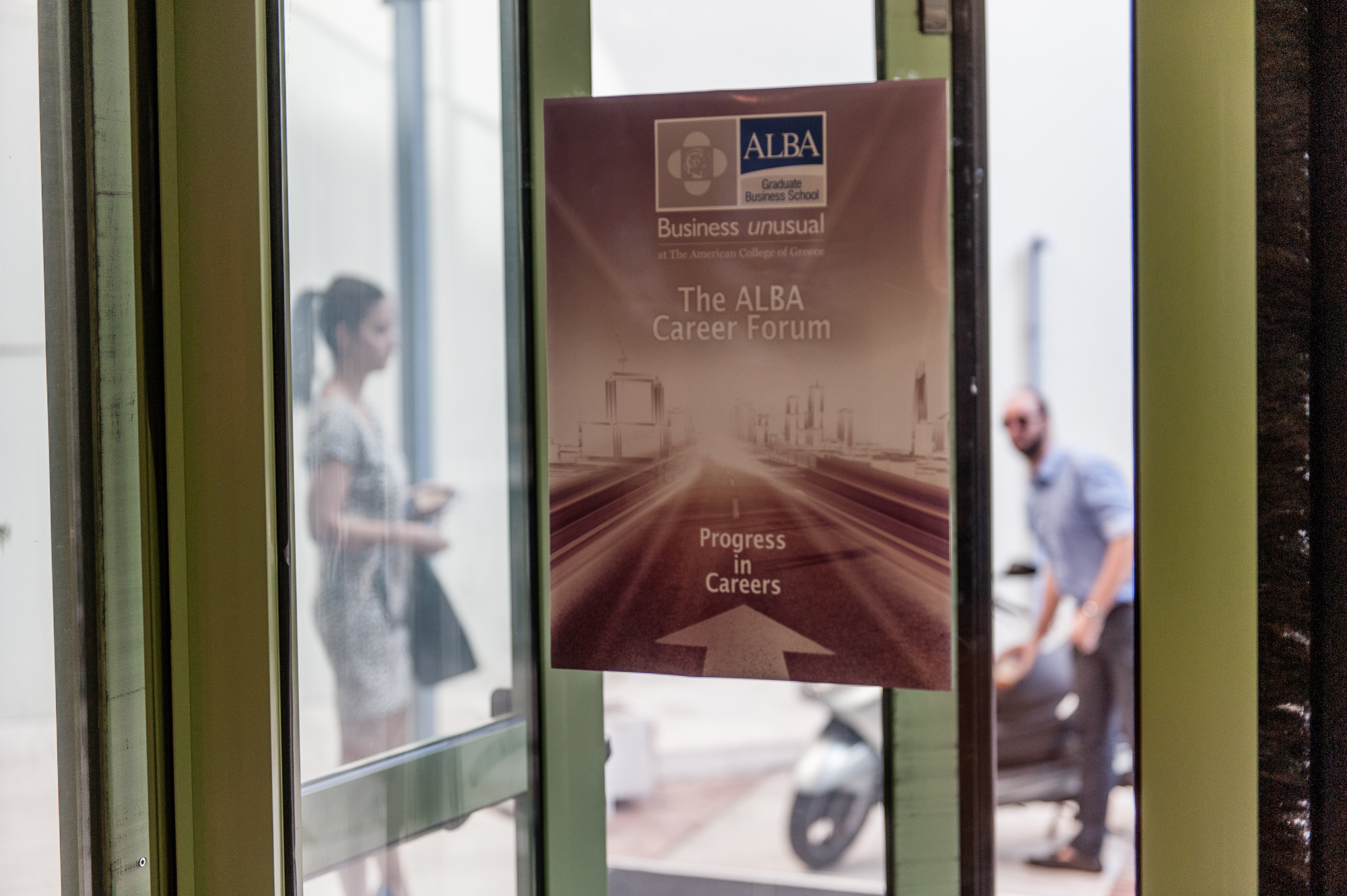 ALBA Graduate Business School continues its successful organization of career events with the 21st Career Forumto be held on September 17-19, 2013 at its campus in Athens.
The ALBA Career Forum provides a competitive advantage to graduates and companies by giving them the opportunity to come into contact with each other and explore employment possibilities through a very organized and effective process.
Having established itself in the Greek market, the Career Forum annually attracts more than 150 executives from Greek and multinational corporations. The ALBA Career Forum has proven to be a very successful hiring mechanism and is highly rated and recognized by many companies. Moreover, for the past 20 years, a large number of ALBA graduates start off their career at the Career Forum.
The Career Forum is the pinnacle of the Career & Alumni Office's activities, which throughout the year, is close to students by preparing them for their successful integration into the job market, as well as to companies by providing them with access to high-caliber candidates.
Participating students at this year's Career Forum are graduates from the following academic programs: The ALBA MBA, MSc in International Business & Management, MSc in Marketing, MSc in Finance, MSc in Strategic Human Resources Management, MSc in Business for Lawyers, MSc in International Shipping and Finance
For more information contact the ALBA Career & Alumni Office at [email protected]
A special thank you to our Golden Sponsor Continental Tyres, our Sponsors Mondelez International and E. J. PAPADOPOULOS S.A., our Catering Sponsor GALAXY Catering,  our Digital Partner 9ΑΜ Media Labs, our Printing partner Εκτυπωτική Αξιών – Μ. Μπαλκογιαννάκια & ΣΙΑ Ο.Ε., our Communication partners HR Professional, Eurocharity, Kariera.gr and getbusy.gr .