Friday, 09/10/2020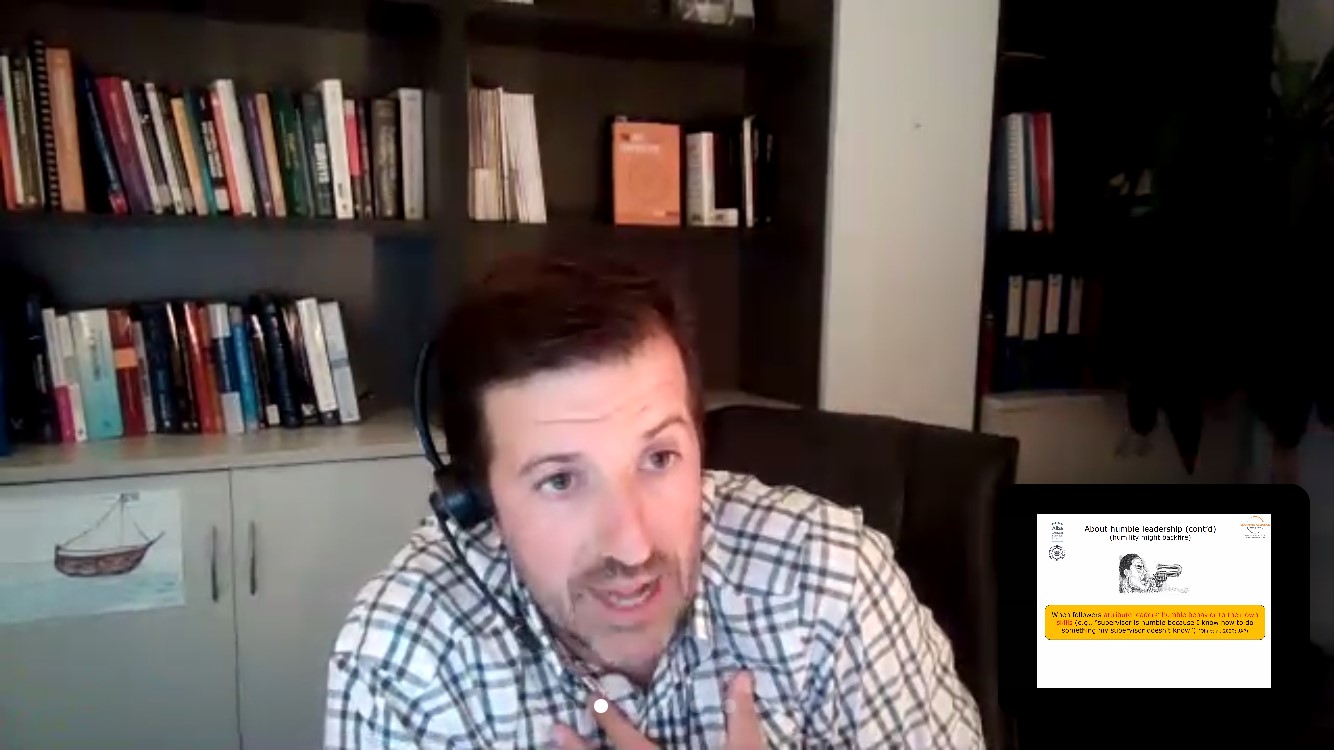 The first interactive event of the 2020 – 2021 The Lead Creatively: Discussion Series took place virtually on October 8, 2020.
Dr. Pavlos Vlachos , Associate Professor of Marketing at Alba delivered a presentation on Corporate Social Responsibility and Humble Leadership and engaged in an open discussion with participants.
In his speech, Dr. Vlachos noted that a sincere transition to stakeholder capitalism entails stakeholder governance namely a hard problem and to many one of the most pressing issues for managers and scholars alike. Managers need to address the many conflicting interests of stakeholders and doing so in a hostile environment where firms are accused of greenwashing and hypocrisy and where their CSR or transition to stakeholder capitalism performance is monitored real-time through Artificial Intelligence platforms (see TruValue Lab's platform). How can leaders cope? Leading humbly is a an answer given that based on recent research humble leaders have all those characteristics that resonate well with those challenges: they are does and not talkers, avid learners, promote employee voice, creativity in teams and nurture ambidextrous orientations.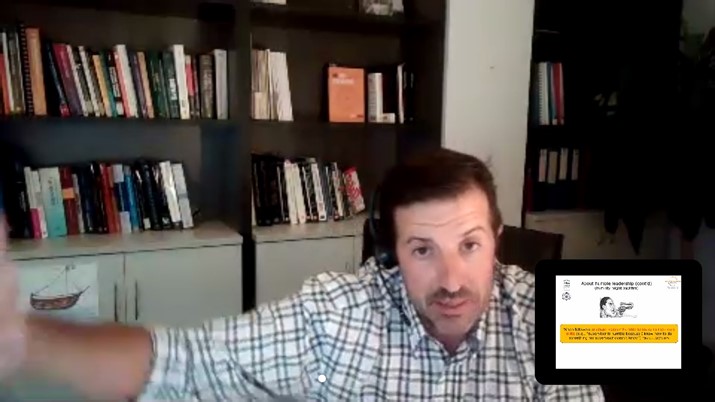 Commenting on the event Dr. Vlachos said "The SEV Center of Excellence in Creative Leadership insightfully organized and hosted a workshop where participants and myself were given the opportunity to discuss and stand humbly before one of the most pressing issues practicing managers and scholars face namely stakeholder governance. We had a vibrant and intellectually provoking discussion where participants confirmed the promising facilitative role of humble leadership in addressing the hard problem of stakeholder governance."
Dr. Mainemelis, Director of the SEV Center of Excellence in Creative Leadershiop and host of the Lead Creatively Discussion series also mentioned that "Dr. Vlachos reminded us that the evolving transition from shareholder to stakeholder capitalism requires leadership that is humble, innovative, and capable of balancing paradoxical tensions. The participants responded to Dr Vlachos's thought-provoking presentation with insightful questions about the dimensions, applications, and cultural fit of humble leadership." Dr. Mainemelis also emphasized the fact that the first workshop of the 2020-2021 Leading Creatively series exemplified the form of creative exchange that the SEV Center of Excellence in Creative Leadership seeks to stimulate between academics and executives.