Monday, 05/10/2020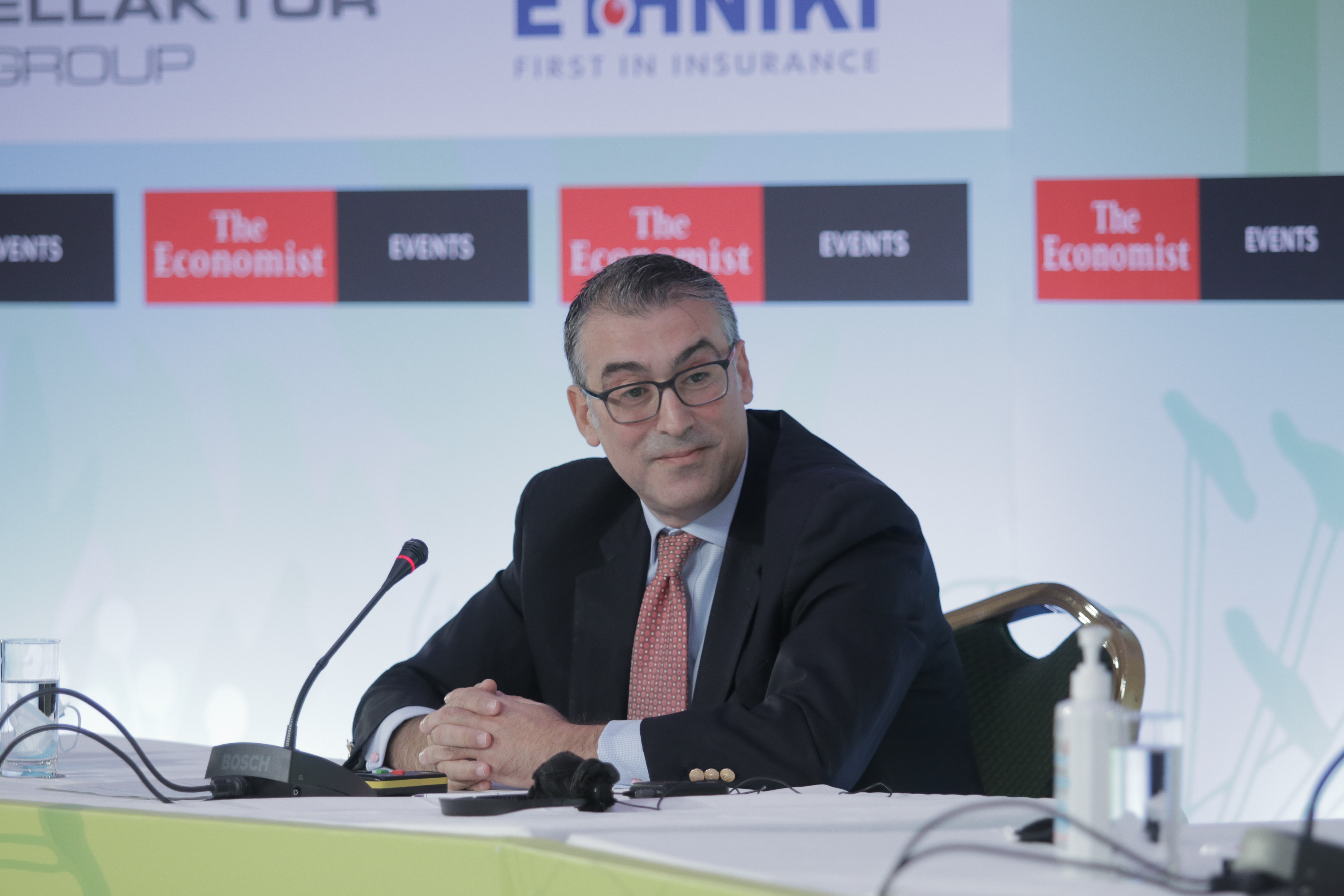 Dr. Triant Flouris, Executive Director of the Center of Excellence in Transportation, Shipping, and Logistics at The American College of Greece (ACG) , Professor of Management at Deree & Affiliate Professor of Transportation Management at Alba, shared his views about the need for sustainable and responsible management during the panel "Challenges of the Sustainable and Responsible Tourism in times of economic upheaval" in the context of the Fourth Sustainability Summit.
The panel consisted of Mr. Harry Theoharis, Minister of Tourism; Mrs. Louka Katseli, Professor emeritus, University of Athens, Former Minister of labour& social security and Mr. Nicolaos Theodossiou, Chair, SDSN Black Sea.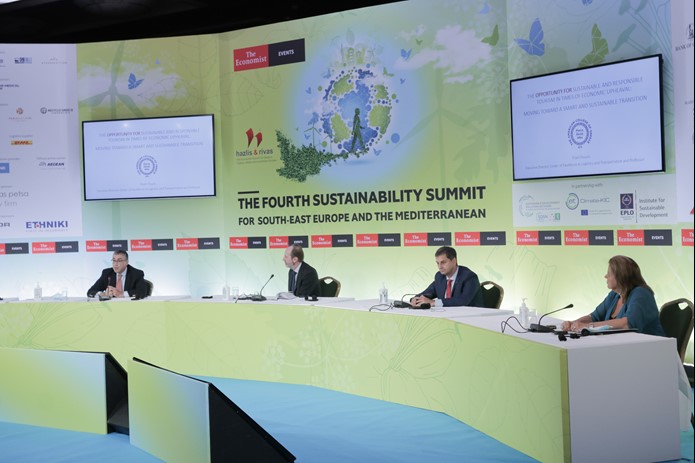 Dr. Flouris explained why sustainable planning and responsible governance are needed for the survival of the tourism industry as a whole. He referred in particular to human resources, nature and biodiversity as well as the climate, noting that " Not everything depends on Tourism but Tourism depends on everything (meaning in the economy as a whole). Studies show that SMEs are the cornerstone of an economy and emphasis should be placed on fostering them vis-à-vis economic recovery in the case of the tourism industry, investing in digitalization, in sustainable practices, and in human resources.  Sustainability practices are advantageous as 'sustainability is salvation,' 'consumers want green,' and 'SMEs committed to sustainability are more creditworthy.'"

He also referred to the role of the Center of Excellence in Transportation, Shipping and Logistics (part of the ACG 150 | Advancing the Legacy, Growing Greece initiative) and highlighted the importance of collaborations with academic, community and industry partners.
The annual event , held in a hybrid format, brought together once again leading thinkers from around the world. Prominent international business and finance leaders along with cabinet ministers, academics and Nobel laureates from around the world engaged in an open dialogue on climate change, biodiversity aspects and sustainability goals as we tackle one of the most crucial issues in the global agenda.
Alba was the academic partner of the event.