Monday, 13/06/2016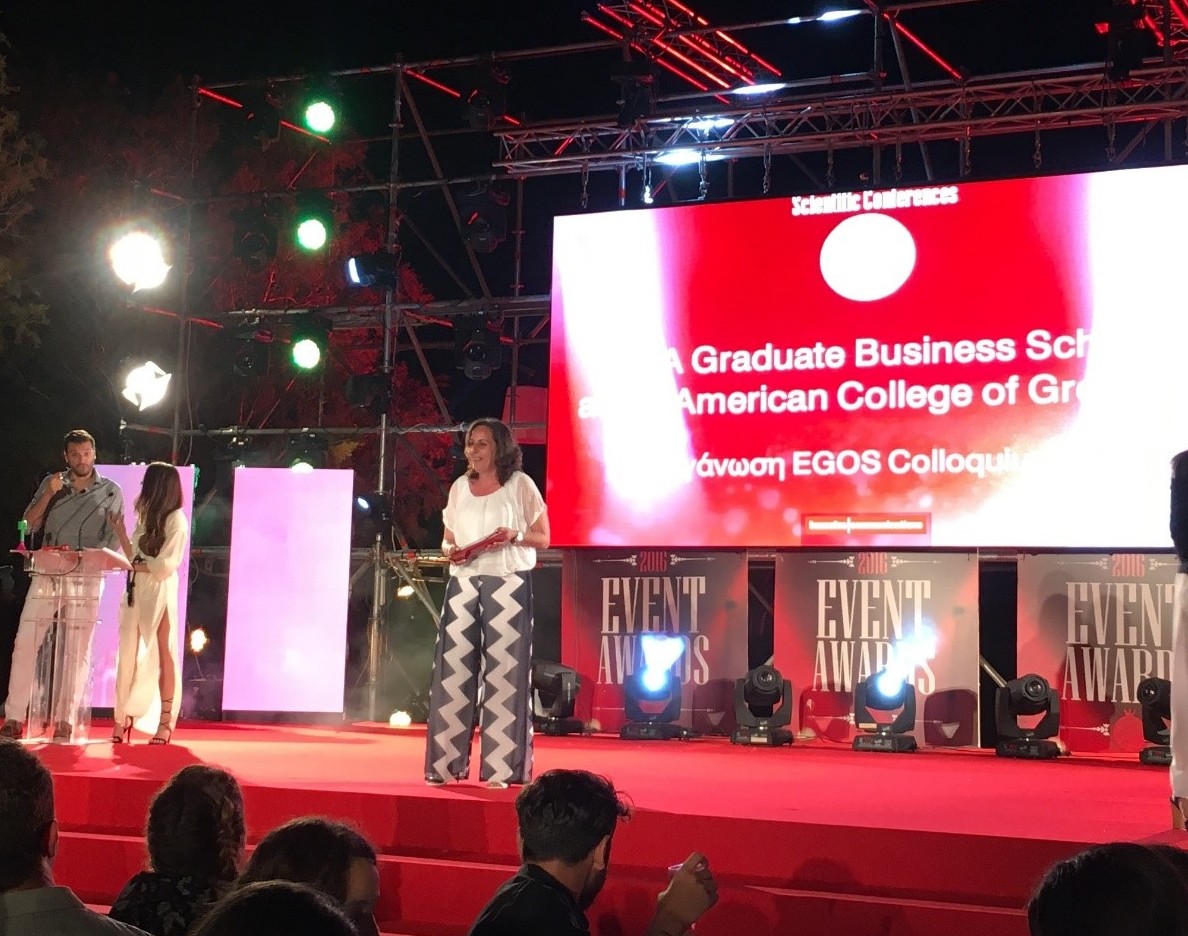 On Thursday June 2 2016, ΑLBA received a Silver Award at the Event Awards 2016  organized by Boussias Communications. ALBA received the award for the category of Scientific Conferences, for the organization of the 31st EGOS Colloquium .
The conference  was held in Greece for the first time in July, 2015, welcoming on campus over 1,850 participants from more than 50 countries.
EGOS is a scholarly association which aims to further the theoretical and/or empirical advancement of knowledge about organizations, organizing, and the contexts in which organizations operate. As a collective, one of its main aims is to maintain and provide a voice for the critical and analytical approaches of its members to the study of organization worldwide.
The EGOS Colloquium is organized and hosted annually by top-notch business schools around the globe, including ESADE, HEC, and the Rotterdam School of Management, and is considered to be one of the largest and most prestigious scientific conferences in its field.
The theme of the 31st Colloquium was  "Organizations and the Examined Life: Reason, Reflexivity, and Responsibility," and was inspired by Socrates' timeless statement, "an unexamined life is not worth living," from his trial in classical Athens; a statement that is the most succinct advocacy of philosophy, science, and democracy ever since. The 2015 EGOS Colloquium aspired and managed  to be a  lively, thoughtful, and exciting, stop in that journey; an agora of ideas and debates!
More information: 31st EGOS Colloquium – European Group for Organization Studies