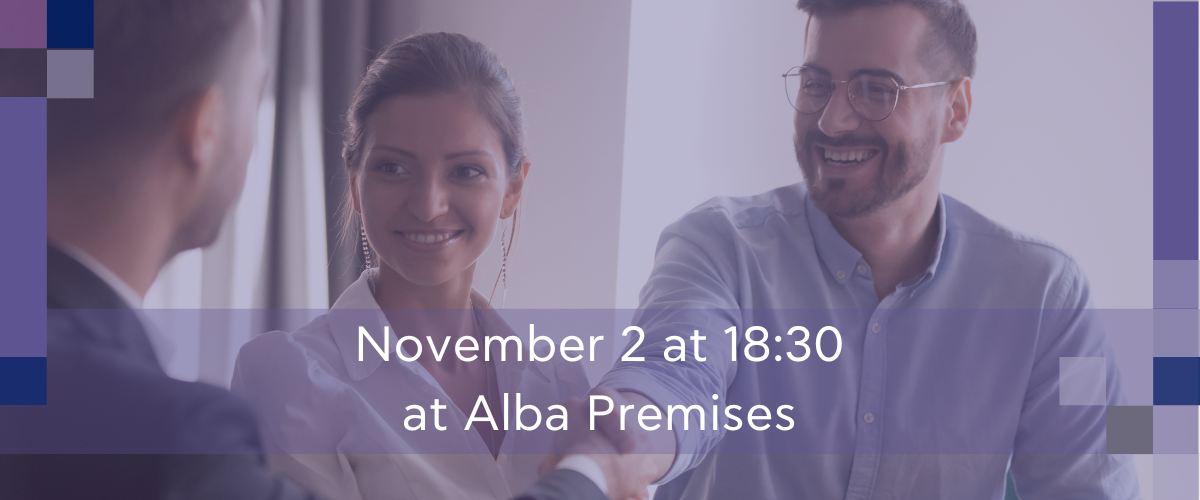 Having welcomed our new students for most of our programs, we are now gearing up for our January intake and we can't wait to meet you at the upcoming information session, focusing mainly on the MSc Strategic HRM program.
During this info-session you will have the opportunity to ask questions, express concerns, and learn more about the kinds of #futureproof studies Alba offers. 
Dr. Dionysis Dionysiou, Associate Professor of Organization and Management and Academic Director of the MSc in Strategic HRM will be with us to help you discover how MSc in Strategic HRM has helped our alumni to unleash their talents & full potential. He will also walk you through, discuss the academic content of the SHRM program and
Specifically, we intend to provide you with an overview of the curriculum and the experiences you will be gaining during this session, as well as a rundown of the scholarship opportunities available for the January 2023 intake. We will also into detail about how the program helped over 580 graduates evolve, establish their professional paths, and hold top positions in over 247 companies, making them #futureproof. Finally, we will provide you with guidance on how to finish the application and meet the requirements of the Academic Committee
Are you still contemplating or feeling overwhelmed? It is totally understandable and our team is here to help you, walk you through the portfolio of Alba programs, and guide you to pick the one that best suits your needs.
To register use the form down below!
Since 2003 the MSc in Strategic HRM graduates from Alba have been trained and transformed into managers with sharp insight into people issues who acted as agents of transformation and played their critical role in the process of business and societal value creation.
To learn more about the program, the curriculum, the internships, the resident and visiting teaching Faculty, and the overall transformative educational experience that promises to leave an indelible mark on your academic, professional, and personal development, download our eBook!
Register here